Hosting Forum For Sale 🔥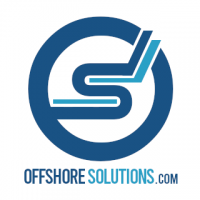 Offshore_Solutions
Member
Firesale 🔥 of assets for upcoming legal bills. Would you like a permanent, effective, & FREE way to advertise your hosting services? Then HostBoards.com is for sale for the best offer over 5K usd. HostBoards only generates profit from leasing the top & bottom banners which is insignificant so for this sale, consider that we're claiming no profit. It is recommended you add side banners & adsense to increase profit.
Online Since: April 2004
Total Views: 3M
Total Registered Users: 3.7M
Total Topics: 5.4K
Post Count: 29.6K
Software: Vanilla
HostBoards has had several names since our start in 2004:
DevDreams.com - lookup 2004 Archive.org
WebmasterPost.com - lookup 2006 Archive.org
HostBoards.com - lookup end of 2014 Archive.org
For several years after 2014, WebmasterPost & HostBoards operated concurrently.
In 2018, hostboards was hacked which destroyed several years of posts. It was resurrected on Vanilla Forums instead of vBulletin.
You will receive the forwarded domain WebmasterPost.com with the sale.
Comparisons
LowEndTalk.com is profitable & being the most active Webhosting forum in the world, would sell for well over $30,000 or more. Jon did that with hard work & if you put in the same hard work, you'll get similar results.
How to estimate value of HostBoards? I offered between 5K-10K for (a dead forum) vpsboard.com in 2020 but was rejected. They want over 10K for it.
I offered 5K for LowEndSpirit in 2021 but my offer was SOUNDLY rejected. Not saying LES is for sale but they would want a LOT more than 5K for it if they do accept an offer. Consider that LES will likely always be a copy-cat/reaction forum to LowEndTalk, Better to seek a forum with your own identity free from drama.
HostNamaste has 2 months left on a 6 month lease of the top banner (until 12/31/22) - must be respected. Footer Banner is open to be leased starting 11/1/22.