PSA: A bunch of LEB hosts deadpooling ArkaHosting, SupremeVPS, UMaxHosting, Hosting73, HostBRZ, Ku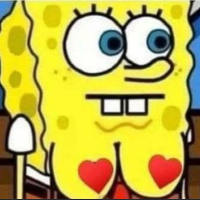 dahartigan
Member
Today, a whole bunch of LEB hosts sent out an email similar to this:
Dear Customer,

Over the past few months we have been met with many challenges within the hosting business. Some that have not been overcome.

As result of this we will be closing our doors.  We will be shutting down this Monday 12/9/2019.  We are taking this time to let our customers know so that they may backup and retrieve all of their data before then.

We deeply apologize for this inconvenience.

Thank You.

Management

---
Hosting73
https://www.hosting73.com

Here's a (growing) list of affected hosts:
UMaxHosting.com
SupremeVPS.com
HostBRZ.com
SparkVPS.com
BigFootServers.com
SolvedByData.com
N3Servers.com
MegaZoneHosting.com
KudoHosting.com
HostedSimply.com
WelcomeHosting.com
KayHosting.com
Hosting73.com
UpbeatHosting.com
LQHosting.com
SnowVPS.com
DCNHost.com
StrongHosting.net
ArkaHosting.com
ServerStrong.com
X4Servers.com
TCNHosting.com
SuperbVPS.com
VPSFortune.com
MyHostingSrv.com

Any more? I'll try to keep this list updated.
PS. Anyone who took the "free shitty shit hosting" from me is affected (and _possibly _caused) by this.
EDIT: Thanks for your contributions everyone! It's important people are aware of this so they can take action. Regardless of whether we all know the above are shit anyway, there are many of our new friends who have fallen victim and we are in a position to help them find something much better, right here within our awesome community.