HAZI.ro | -70% only on selected products [kind of Black Friday offer]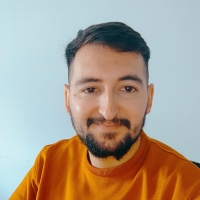 FlorinMarian
Member, Patron Provider
Hello!
Since we have a lot of free resources (CPU, RAM & Storage) but a limited number of IPv4 addresses, this year we cannot afford to come with low prices for products that are already cheap, but for very expensive products, we have reduced the price by 70% regardless of the payment period.
VPS Premium SSD
- Location: Romania
- CPU: 8x vCPU 2.40GHz ↗ 3.30GHz
- Memory: 16GB DDR4 ECC
- Storage: SSD 480GB
- Network: 1Gbps (Shared)
- Free Backups: Yes (Daily)
- Price: €30.00 €9.00 Monthly (-1€ for IPv6 Only)
- URL: VPS Premium SSD
Included With all BF plans:
Root Access
KVM Virtualization
AntiDDoS Protection (Best-effort)
Dedicated IPv4 + IPv6/64
Redundant SSD Storage (RAID10) (VPS SSD)
Redundant SAS Storage (RAIDZ-3) + SSD Caching (VPS Storage)
Operating Systems:
AlmaLinux 8
AlmaLinux 9
CentOS 7 64bits
CentOS 8 Stream 64bits
CentOS 9 Stream 64bits
Debian 10 64bits
Debian 11 64bits
Debian 12 64bits
Ubuntu 18.04 64bits
Ubuntu 20.04 64bits
Ubuntu 22.04 64bits
FreeBSD 12.x 32bits
FreeBSD 12.x 64bits
FreeBSD 13.x 32bits
FreeBSD 13.x 64bits
Useful information:
Accepted payment methods:
Credit/Debit Card (Visa / Maestro / Mastercard)
Paysafecard
Bitcoin
Bitcoin Cash
Ethereum
Litecoin
Monero
ApeCoin
Dogecoin
Shiba Inu
Polygon
Looking Glasses
Can you afford to spend double? Take a look here for other exclusive products!
Depending on how quickly the guaranteed 1150Mbps or 2000Gbps best-effort bandwidth will be used up, we will proceed with the upgrade to the guaranteed 5Gbps.
YABS for VPS Premium SSD
root@hazi:~# curl -sL yabs.sh | bash
# ## ## ## ## ## ## ## ## ## ## ## ## ## ## ## ## ## #
#              Yet-Another-Bench-Script              #
#                     v2023-09-06                    #
# https://github.com/masonr/yet-another-bench-script #
# ## ## ## ## ## ## ## ## ## ## ## ## ## ## ## ## ## #

Fri Nov 10 06:33:12 UTC 2023

Basic System Information:
---------------------------------
Uptime     : 0 days, 0 hours, 1 minutes
Processor  : Intel Core Processor (Haswell, no TSX)
CPU cores  : 8 @ 2299.996 MHz
AES-NI     : ✔ Enabled
VM-x/AMD-V : ❌ Disabled
RAM        : 15.6 GiB
Swap       : 0.0 KiB
Disk       : 472.4 GiB
Distro     : Debian GNU/Linux 12 (bookworm)
Kernel     : 6.1.0-9-cloud-amd64
VM Type    : KVM
IPv4/IPv6  : ✔ Online / ❌ Offline (IPv6 included, in my hurry I didn't assigned an IP for this test)

IPv4 Network Information:
---------------------------------
ISP        : HFM S.R.L
ASN        : AS57403 HFM S.R.L
Host       : HFM S.R.L
Location   : Bucharest, Bucharest (B)
Country    : Romania

fio Disk Speed Tests (Mixed R/W 50/50):
---------------------------------
Block Size | 4k            (IOPS) | 64k           (IOPS)
  ------   | ---            ----  | ----           ----
Read       | 33.68 MB/s    (8.4k) | 224.86 MB/s   (3.5k)
Write      | 33.75 MB/s    (8.4k) | 226.04 MB/s   (3.5k)
Total      | 67.44 MB/s   (16.8k) | 450.90 MB/s   (7.0k)
           |                      |
Block Size | 512k          (IOPS) | 1m            (IOPS)
  ------   | ---            ----  | ----           ----
Read       | 397.98 MB/s    (777) | 436.74 MB/s    (426)
Write      | 419.13 MB/s    (818) | 465.83 MB/s    (454)
Total      | 817.12 MB/s   (1.5k) | 902.58 MB/s    (880)

iperf3 Network Speed Tests (IPv4):
---------------------------------
Provider        | Location (Link)           | Send Speed      | Recv Speed      | Ping
-----           | -----                     | ----            | ----            | ----
Clouvider       | London, UK (10G)          | 734 Mbits/sec   | 139 Mbits/sec   | 56.3 ms
Scaleway        | Paris, FR (10G)           | 714 Mbits/sec   | busy            | 53.3 ms
NovoServe       | North Holland, NL (40G)   | 750 Mbits/sec   | 141 Mbits/sec   | 52.7 ms
Uztelecom       | Tashkent, UZ (10G)        | 303 Mbits/sec   | 90.3 Mbits/sec  | 142 ms
Clouvider       | NYC, NY, US (10G)         | 468 Mbits/sec   | 133 Mbits/sec   | 172 ms
Clouvider       | Dallas, TX, US (10G)      | 187 Mbits/sec   | 70.4 Mbits/sec  | 268 ms
Clouvider       | Los Angeles, CA, US (10G) | 277 Mbits/sec   | 65.8 Mbits/sec  | 183 ms

Geekbench 6 Benchmark Test:
---------------------------------
Test            | Value
                |
Single Core     | 974
Multi Core      | 4482
Full Test       | https://browser.geekbench.com/v6/cpu/3478052

YABS completed in 12 min 48 sec