Cloudflare vs Keffals thread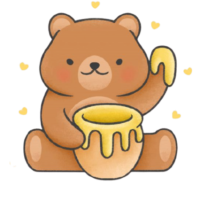 FatGrizzly
Member
Hello Peeps!
I'm sure y'all are aware about the recent fights with keffals and kiwifarms.
CPN:
Over the last few weeks, Twitch streamer Keffals has been bombarded with harassment stemming from a controversial forum, Kiwi Farms. This has included doxxing and swatting. She has since moved house but has still been followed.
Kiwi Farms is currently under the protection of Cloudflare, which provides anti-DDoS services. A distributed denial of service attack, or DDoS, is often used to take down websites lacking that protection.
Keffals, real name Clara Sorrenti, has been raising the pressure to have Cloudflare drop Kiwi Farms from its services in light of its involvement with the harassment and links to the suicides of three individuals. Popular emulator developer, Near, directly mentioned the harassment from Kiwi Farms as to why they took their own life.
Cloudflare has stated that it won't remove kiwifarms in their recent blog post.
What do y'all think about this?
I feel like Cloudflare is doing the right here, if you're getting swatted online/doxed online, I personally feel like its "your" issue that you left pieces of data on the internet.
People should also understand that anything on internet isn't secure, atleast can somehow be traced back to you.
Sources:
https://twitter.com/keffals
https://dropkiwifarms.net
https://blog.cloudflare.com/cloudflares-abuse-policies-and-approach/
What do y'all think about this?
---
Are you on the side of keffals or cloudflare?

156 votes

I support keffals

23.08%

i support Cloudflare

53.21%

neither of these

23.72%