Stay away from PulsedMedia
PulsedMedia suspend my V10GL service without any notification because I use the feature they promised. I received an email yesterday, said:
Your service has been suspended, with the reason: Service abuse via RSLSync -> Setup for verbose logging and logging to system daemon causing server root fs to be completely filled. Big CPU usage as well. Needs dedi for this use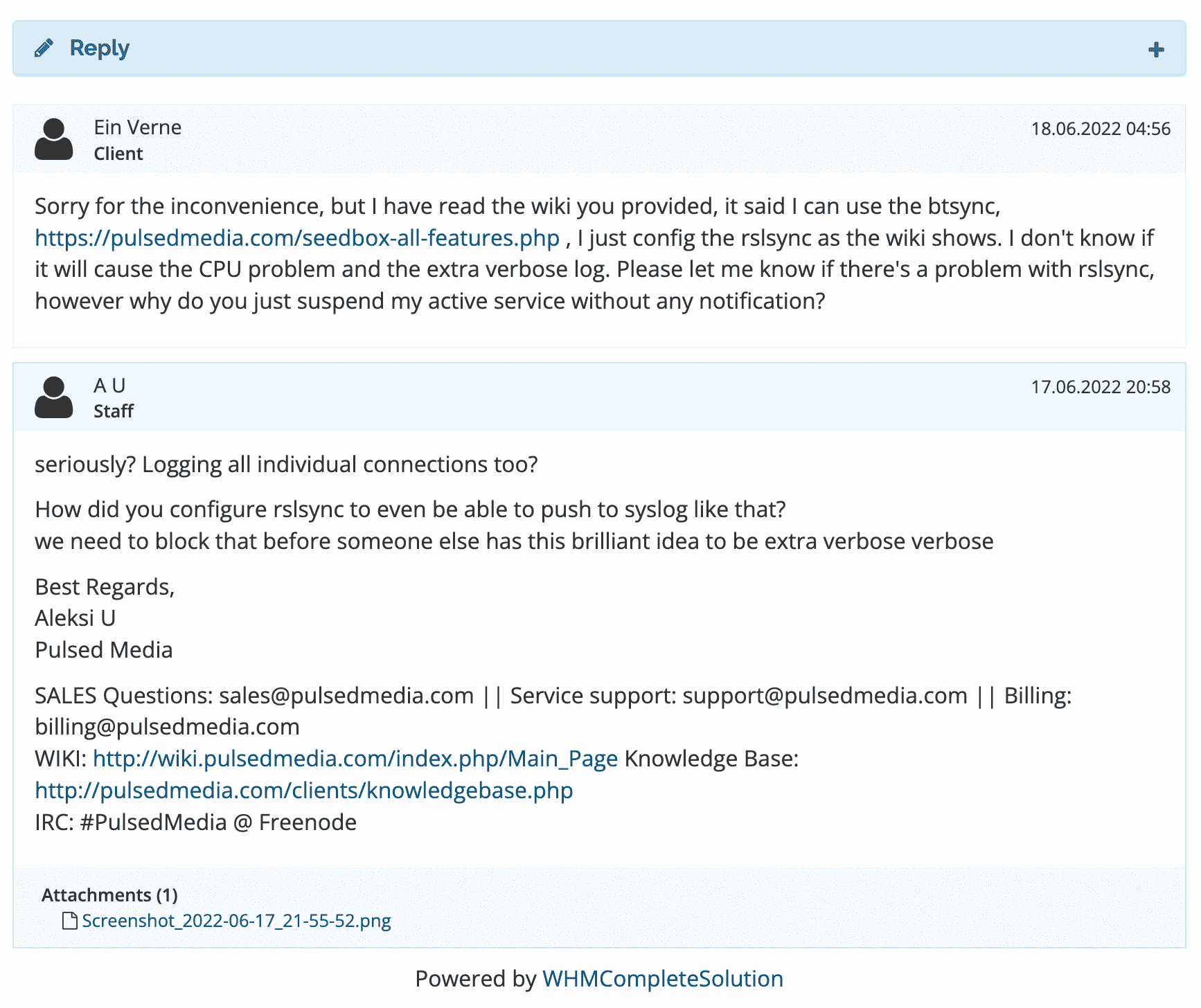 I checked the attachment they provided, which I can see that rslsync do log all the connection to logs, but I do not intend to do so.
logs: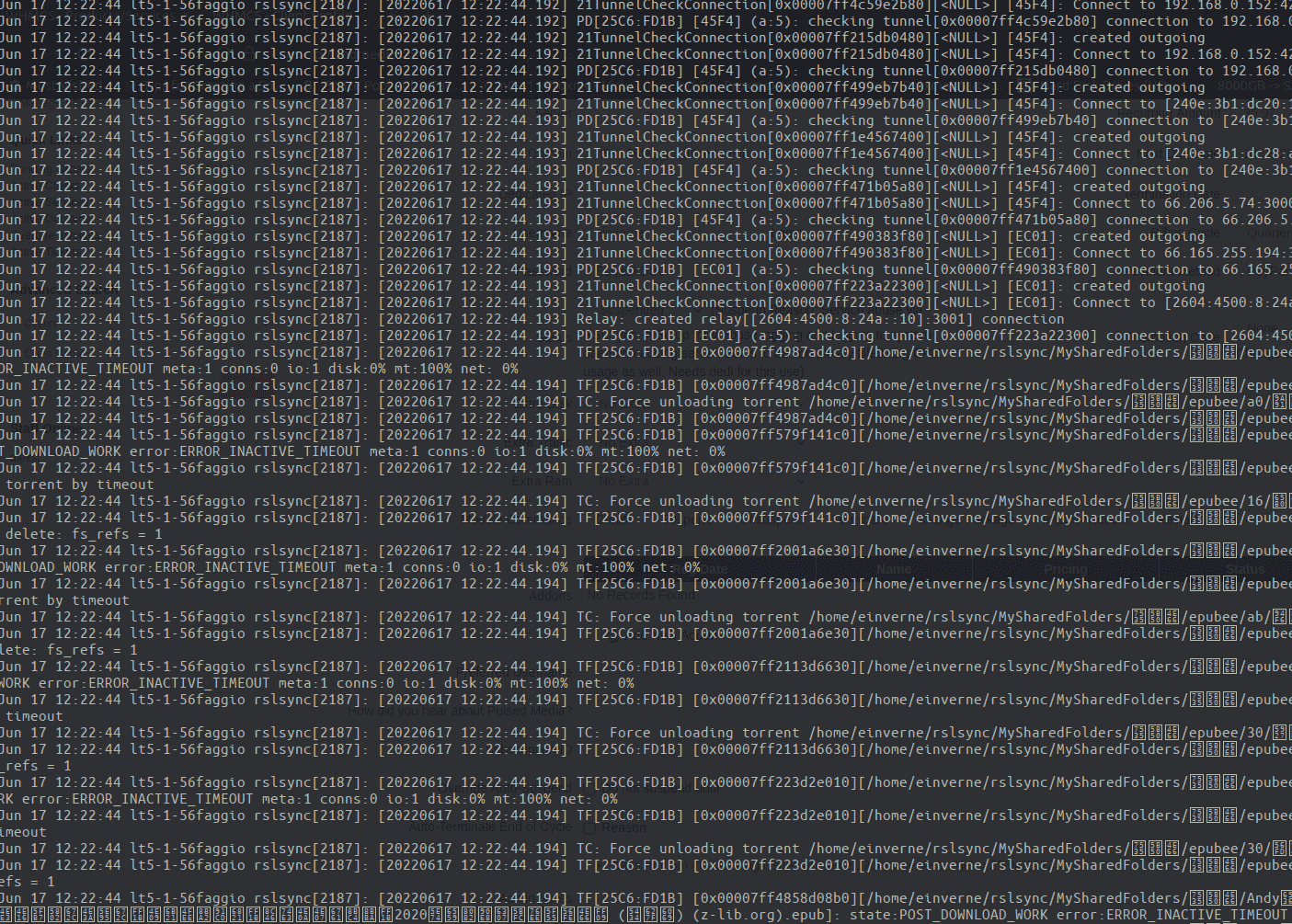 I only follow the instructions they provided. I even opened a ticket to look for help before, I did what they told, just config and launch. And I tried to run rslsync in background, so I run rslsync in systemd.
This is the screenshot I look for help: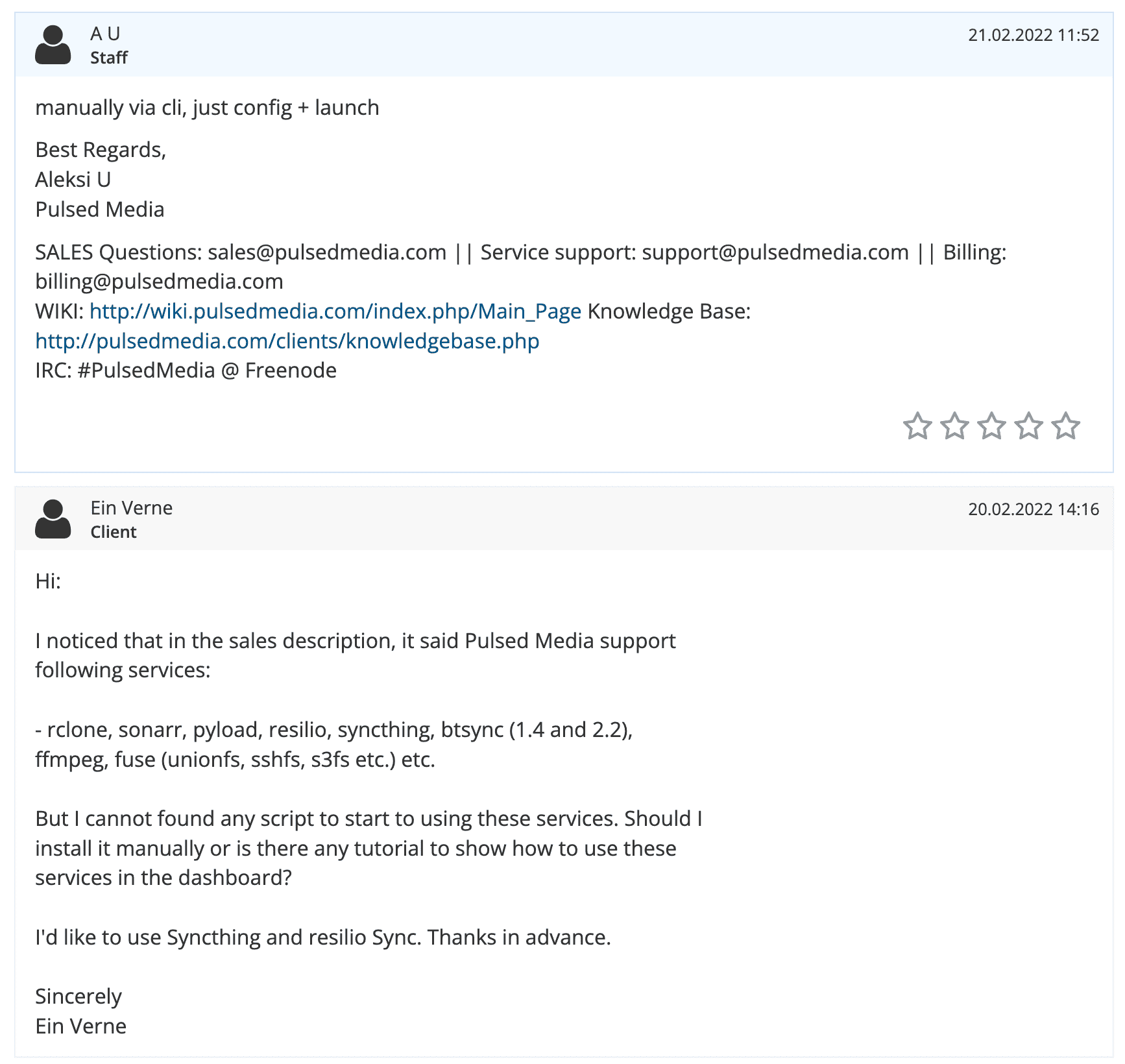 You can see that their official site show they support the BTSync (which is the rslsync process),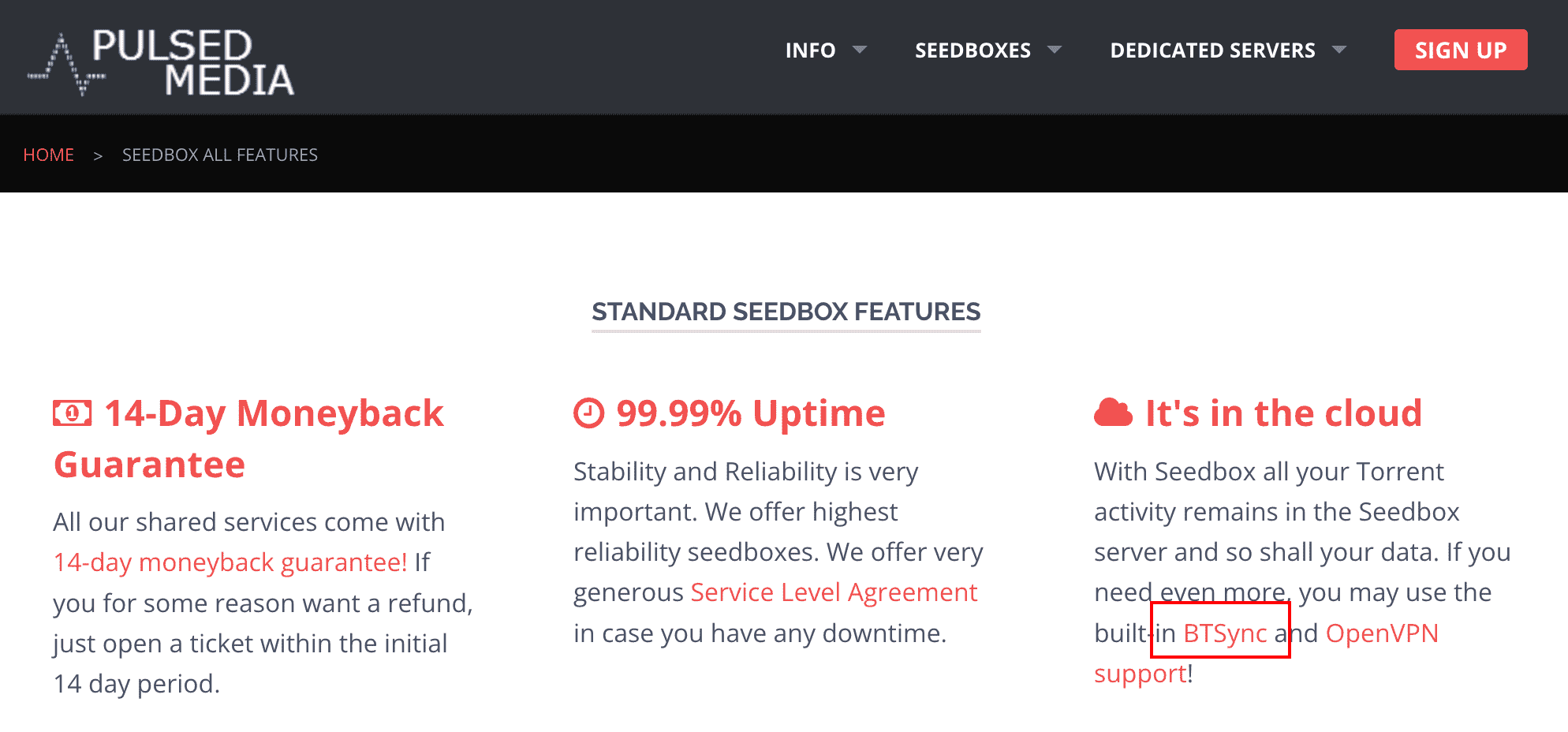 And their lasted post shows they support BTSync(1.4 and 2.2)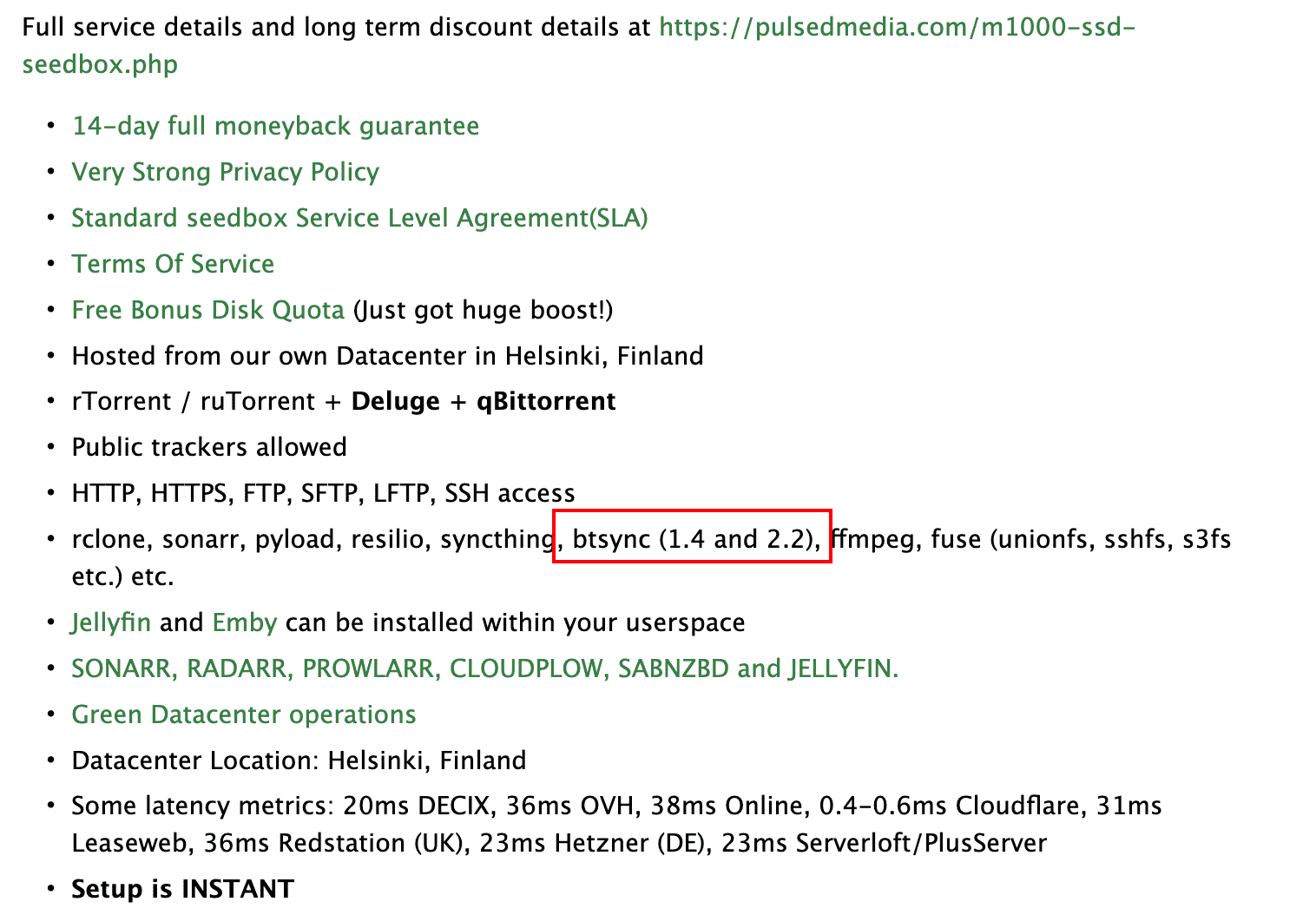 I did what they told and they banned me because I use the feature they provided without any notification.
So I start to think, did they cheat the customer, we all know JELLYFIN will consume a lot of CPU resources when transcoding, will they suspend user service if one of their customers use JELLYFIN?