HAZI.ro - Migration in progress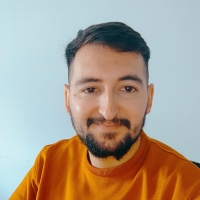 FlorinMarian
Member, Patron Provider
Hello!
Since not all of our customers have used email addresses that they access frequently, I am also sending here a copy of the email that was sent this morning.
As we announced in mid-May, HAZI.ro is going to go through a series of changes, as follows:
Our servers will be migrated to our own data center, which benefits from the following facilities:
** Two connections with Internet access, from two different providers
** Photovoltaic system able to ensure all energy consumption during the day
** Set of accumulators dedicated to photovoltaic systems, having enough capacity to support IT equipment in the rack for up to an hour when no other source of electricity is available
** Diesel generator with ATS system (automatic start in the absence of electricity from the national grid)
** Temperature and humidity control
** Video surveillance system with cloud storage (installation in progress)
Subnet 5.183.170.0/24 will no longer be part of the HAZI.ro network. This means that all clients who have an IP address in that subnet will receive a new IP address.
We will also provide access through IPv6 addresses. Each new service ordered will by default also have an IPv6/64 address, and old customers who also want access to this facility will be able to request it through a ticket on our website.
The hardware infrastructure will be supplemented by 46TB SSD Enterprise, 60TB SATA 12Gbps and over 350 GB DDR4 RAM.
The offer of HAZI.ro services will be diversified with the installation of a new Cluster.
The migration cannot be scheduled precisely due to poor communication between us and one of the internet providers that must deal with the migration of IP addresses, communication that is carried out through the ticket system to which we receive a rather slow response (8 - 48h).
As we mentioned in May, for each day that your services will be affected, you will receive as compensation the free extension of one week for each day that the services will not be available.
Thank you for your cooperation and understanding!
The migration can start tomorrow, June 7, 2023 at the earliest or Friday, June 9, 2023 at the latest.