They Finally Shut It Down
YouTube cracks down on ad blocking, users report
YouTube is running an experiment asking some users to disable their ad blockers or pay for a premium subscription, or they will not be allowed to watch videos.
As first spotted by a Reddit user this week, YouTube will display a pop-up warning some users that "ad blockers are not allowed."
"It looks like you may be using an ad blocker. Ads allow YouTube to stay free for billions of users worldwide," the message adds.
Upon receiving this notification, users will have two options: either disable their ad blocker to allow YouTube ads or consider subscribing to YouTube Premium to get rid of all advertisements.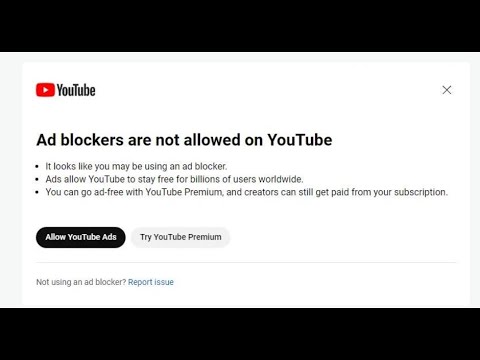 .
---
Do you use ad blocking software?

226 votes

Yes

74.78%

No (click here if you're trolling)

10.62%

No (click here if that's a serious answer)

14.60%