!! PARTY !! Grab your 10Gbit Unmetered NL VPS! 4GB DDR4, 2cores Xeon E5v4 + DOUBLE PROMO @ 48€/YEAR

HostSlick.com has a simple aim. We provide our customers with high quality servers but keep prices down. Our goals are to offer our valued clients a great experience and offer the best Affordable and most Reliable Hosting arround. We have a own Corridor of Racks in The Netherlands. We are not resellers like the majority you find on this forum. From the Core-Router to the interconnection and the Server Hardware, all is owned and managed by HostSlick and its associates including Staff itself. We are a platoon of professionals, not a army of amateurs.
Recently we have just setup bunch of new VPS Nodes on 10Gbit uplinks and will use here some for a new Promotion here to celebrate not only our Datacenter Move back in February but also our last expansions including a coming shipments of more servers for our dedicated server portfolio.
Since we have moved all our Racks away from our old Colocation Provider into our new Datacenter, we where able to expand our Network Capacity by almost double while getting attractive bandwidth prices. - Now we are here to make you attractive deals too!

Lets get the party started!
We have X amount of stock. No re-stocks after this. (maybe Black-Friday only but who knows)
This are very popular deals. Have been offered ONLY before on Black-Friday and alot of people have been asking for it afterwards now for months. So here it is! Enjoy! Again those are very limited and only x amount there on some of the newly setup Nodes. The Promotion may end up anytime! - Don't ask for re-stocks!
All VPS orders commenting #Order Number will get a FREE surprise added to their service. Not being said double RAM or anything. This is randomized. It can be Double Cores, 2GB Additional RAM or 20GB more disk. We will however wish you luck you receive what you need!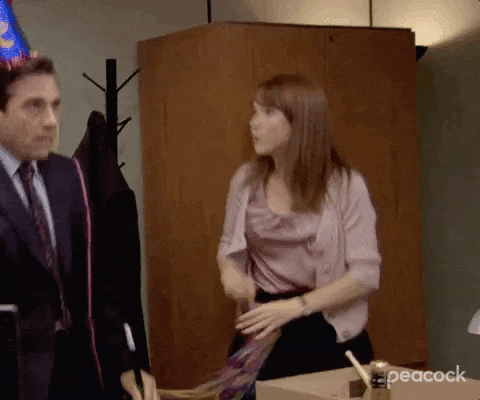 ---
BRUTAL 2023 10G KVM VPS Killer Deal
CPU
-
2 vCore - Intel XEON E5-2690v4
RAM
-
4GB DDR4 ECC RAM
Bandwidth - 10Gbit unmetered !SHARED! (FAIR USE! - 1gbit limit after 44TB BW)
Disk Space
-
50 GB SSD
Port Speed
-
10 Gbit
IP Addresse(s)
-
1x IPv4 - 1x IPv6
DDoS Protection
-
included. up to 1tbit
Operating System
-
Linux

Location
-
Netherlands (EU)
ONLY 48€/EUR YEAR! - NO BULLSHIT!
---
Wait Wait wait
What about Dedicated Servers?
What about Ryzen VPS?
What about the other Products?
SURE!
!!!!!!!!! ALL ELSE 30% off till 15.05.2023 !!!!!!!!!
USE COUPON: 30PARTYMAY23
WE HAVE EVEN MORE FOR YOU!
MOVE TO HOSTSLICK NOW -Show us your cancellation of your current NL Provider via Ticket and we will get you additional 10€ account credit!
What is not allowed
CP
DDoS
Malware
Phishing
Spam
Spoofing
anything illegal.
Ping test
IP: 193.142.146.186
Testfile: 193.142.146.186/100MB.bin
LookingGlass: https://lg.hostslick.com
Datacenter/Network: AS208046
Payment Methods
Bitcoin and many other altcoins (via Coinify)
Giropay (via Skrill)
SofortBanking/SofortÜberweisung (via Skrill)
PayPal
Credit Card (via 2checkout)
SEPA Bank Transfer (Open Ticket for Bankd etails)
PerfectMoney
AliPay
Unionpay