Inception Hosting - Extended Sale.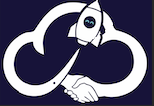 InceptionHosting
Member, Patron Provider
Hi Folks,
Just a quick post to let people know that the Black Friday/ Cyber Monday offers are still available, we are making the space from last year's none renewals available.
Example plan:
2 vCPU
2GB Ram
50 GB Disk
18000 GB bandwidth @ 1 Gbit/s
1 x IPv4
1 x /64 IPv6
Free Direct Admin (Available for the last time)
€25 / year
Available in: Amsterdam, London. Frankfurt, Phoenix AZ, USA.
LINK: https://inceptionhosting.com/limited-offers.html <--- Just select the location from here
No discount code is required, all pricing and plans have been set to the Black Friday pricing and specifications.
The discounts apply on annual plans only, you will get the upgraded specifications when paying on any other terms for the duration of the sales.
Special terms apply and must be agreed to before completing the purchase, including but not limited to:
No refunds.
No transfers.
You cannot exchange an existing service for this offer.
You cannot use this to upgrade an existing product, doing so will result in the price being reset to full price and or pro-rated.
Linux/BSD Only.
General Terms:
No tor
No torrents
No bulk or commercial mail.
We do not accept orders from China, Brazil or Iran.
Orders placed from behind proxies or VPNs are automatically rejected.
Full terms: https://inceptionhosting.com/terms.html
Network testing: https://as62240.net