Inception Hosting - Cyber Monday (rest of the month) thread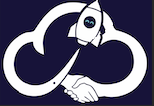 InceptionHosting
Member, Patron Provider
Hello, hello and welcome.
I hope your feet are warm and your postures are well maintained, it will serve you well in later life.
Anyway, on to the deals.
This is all locations:
2 vCPU
1 GB Ram
40 GB Disk (Upgraded from 20GB)
9000 GB bandwidth (Upgraded from 3000 GB)
Complimentary DDOS protection.
€15 / year
Available in: Frankfurt, Amsterdam, London, and Phoenix.
Coupon code: DYL6P3BY3M
We do not offer Direct Admin with the 1 GB Plans as it barely manages to install, never mind run on 1GB Ram.
---
Let's see how these go, and more deals may be added later.