HAZI.ro | KVM Servers | Samsung Enterprise / SATA 7.2K | 12 EUR/year + 2.99 Setup Fee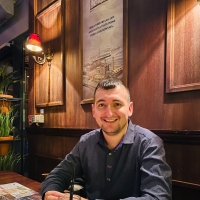 FlorinMarian
Member, Patron Provider
Hello, dear community!
It's been 9 months since we've been together and since then we've grown a lot and beautifully, I'd say.
Since yesterday we managed to replace the old E5-2637 V3 processors with E5-2698 V3, we managed to get rid of the overselling from the last weeks when the resource consumption has increased unexpectedly.
With the new hardware installed, we are ready to offer you annual KVM packages at a low price (1 euro per month + 2.99 installation fee), packages with dedicated IPv4 addresses, from 3 different subnets (depending on "luck").
It is a real lottery with IP addresses because when the first class is exhausted, it will automatically switch to the other two that were until a month ago residential IP addresses, not used in the field of hosting.
[RO] Cheap KVM SSD Server
1/2x E5-2698 V3 2.30GHz ↗ 3.60GHz
1GB RAM DDR4 ECC 2133MHz
10GB SSD Enterprise RAID1
1Gbps Connection (Shared)
Voxility 1Tbps AntiDDoS Protection
Price: 12.00 EUR/year + 2.99 Setup Fee
Purchase it here
[RO] Cheap KVM HDD Server
1/2x E5-2698 V3 2.30GHz ↗ 3.60GHz
1GB RAM DDR4 ECC 2133MHz
100GB HDD RAID10 7.2K
1Gbps Connection (Shared)
Voxility 1Tbps AntiDDoS Protection
Price: 12.00 EUR/year + 2.99 Setup Fee
Purchase it here
Physical server:
CPU: 2x E5-2698 V3 32 Cores / 64 Threads (2.30GHz ↗ 3.60GHz)
Memory: 16x 16GB RAM DDR4 ECC 2133MHz
Storage: 2x Samsung PM893 Enterprise 1.92TB + 44TB SATA 7.2K
Network: 2x 10Gbps
Protection: Voxility 1Tbps AntiDDoS
Service features:
* KVM Virtualization
* NoVNC Console Access
* Integrated Control Panel
* 1-click Operating System Installation
* Intrusion Prevention System
* Intrusion Detection System
Operating Systems:
CentOS 7 64bits
CentOS 8 64bits
CentOS 9 64bits
Debian 9 64bits
Debian 10 64bits
Debian 11 64bits
Ubuntu 18.04 64bits
Ubuntu 20.04 64bits
Ubuntu 22.04 64bits
FreeBSD 12.x 32bits
FreeBSD 12.x 64bits
FreeBSD 13.x 32bits
FreeBSD 13.x 64bits
Useful information:
Looking Glass: Click here
Terms & Conditions: Click here
Accetable Usage Policy: Click here
Privacy Policy: Click here
Accepted payment methods:
MobilPay (Visa / Maestro / Mastercard)
Paysafecard
Bitcoin
Ethereum
USD Coin
Dogecoin
Litecoin
Dai
Bitcoin Cash
Bank Transfer