KUBBUR.com - €5/mo Unmetered 10Gbps KVM with DDoS Protection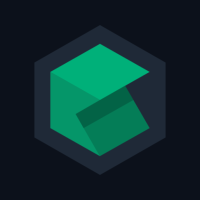 LeifurGunnarsson
Member, Host Rep
Hello LET, I'm Leifur and I represent KUBBUR.com, we offer 10Gbps unmetered connection KVM VPS plans starting at €5/mo in New York & London with more locations on the way. Let me give you a better look at our quirks & features:
All VMs, regardless of size (we only offer 1GB 1c and over), come with:
Free L4/L7 DDoS Protection with preconfigured & custom firewall management from Path Network (Advertised 6Tbps+ of capacity).
10Gbps Unmetered bandwidth connection, (Dedicated 10G to the dedicated machine, then shared between the VMs).
A custom one of a kind Management Interface that we made ourselves, and that we will continue to improve and add onto.
Pure NVMe SSD Storage, DDR4 Memory & Ryzen 9 5950x or Ryzen 9 3900x CPU.
All this from just €5/mo or €4/GB/mo, see our plans here: www.kubbur.com/vps.
And if you're looking to join our referral program, just hand your mates your KUBBUR referral code and receive 15% back on all of their purchases, even renewals.
Let us know if you have any questions via comment or livechat.

(Reposted as our previous post was in the wrong category, sorry!)