HAZI.ro | LXC containers IPv6 only (optional) | New location: Germany | Ryzen 3800X + NVMe Storage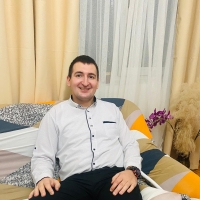 FlorinMarian
Member, Provider
Hello!
Waiting for our /24 subnet to be delivered for romanian packages, we had some time to extend our best-seller, LXC containers at 0.99 eur per month.
Today we're happy to release LXC containers on OVH where you can opt for free IPv6 + IPv4 at only 2.50 eur/one-time fee per IP (multiple IPs available on request).
German server information:
Ryzen 3800X 3.90 - 4.50Ghz
64GB DDR4 2993MHz
2x Samsung Enterprise 960GB NVMe
Network card: 1Gbps
AntiDDos: Game
[LXC Germany]VPS NVMe (configurable)
1 vCPU 100% (fair-usage)
1GB DDR4 RAM
10GB SSD NVMe
1Gbps Network speed (shared)
Monthly traffic: 5TB
Starting at: 0.99 eur/month
Order it here
You can opt for extra vCPUs, RAM and Storage automatically.
Looking glass: here
Accepted payment methods: Stripe (Card International & SEPA), MobilPay (European Card), Paysafecard, Coinbase (Bitcoin, Ethereum, USD Coin, Dogecoin, Litecoin, Dai, Bitcoin Cash), Bank Transfer.
Leave a comment with order number and you will receive doubled monthly bandwidth without paying anything extra.
Best regards, Florin.