New Interim Support Desk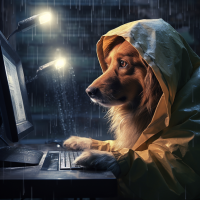 raindog308
Administrator, Veteran
Presently, the support desk is up but mods are unable to login to work tickets, which means it's really down. Despite various attempts to contact those with the relevant powers, it appears no resolution is imminent.
To alleviate the backlog of provider tag requests, etc. I've spun up an interim support desk:
This is not official or blessed. I'm just a mod, not any with any official standing. I'm providing creds to the other mods. No special creds needed to create tickets there. This is the same software that @Jar used so it should be familiar.
A couple notes:
outbound email works but I'm not going to setup reply-by-email. It's lowend.
yeah, a .party domain. I had it laying around from some crazy porkbun sale and didn't feel like registering anything more "professional". It's lowend.