cPanel LiteSpeed Hosting from just £2.65 ⚡ Chance to win Amazon/Google/Steam Credit!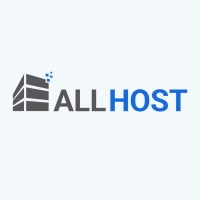 AllHost_Ben
Member, Provider
Who are AllHost?
AllHost.co.uk are a web hosting provider aimed at providing high performance web hosting services with a user-friendly price point. Our web hosting servers are located within a UK datacentre with over 1Tbps of inbound capacity with DDoS protection included as standard.
What's Standard?
cPanel Control Panel.
⚡ JetBackup - Daily Backups with 21 Restore Points.
⚡ CloudLinux OS
⚡ LiteSpeed Web Server + LSCache
⚡ MailChannels Outbound Filtering
What's the offer?
Every new service order using coupon code: LET10 will be automatically entered into a draw to win one of the following available prizes (there are 6 prizes in total to be won).
3x £30 Amazon Credit
1x £10 Steam Credit
1x £10 Google Play Store Credit
1x Lifetime AllHost CP Basic Plan - free for as long as you need it.
This is one entry per service ordered, so multiple orders = multiple chances.
You must use the coupon code LET10 to receive a valid entry. Entries will stop on December 31st and prizes will be drawn and distributed on 3rd January 2022.
Every newly ordered Shared Hosting Plan can also be upgraded to have the 4-hour backup service at no additional cost. You must reply below with your invoice number if you wish to take advantage of the more frequent backup service.
CP Lite (Shared Hosting)
Up to 1 Domain
10GB SSD Storage
1 vCPU + 1GB RAM + 30 EP
£2.65/month or £26.55/year with coupon: LET10
CP Basic (Shared Hosting)
Up to 3 Domains
25GB SSD Storage
2GB vCPU + 2GB RAM + 50 EP
£4.45/month or £44.55/year with coupon: LET10
CP Plus (Shared Hosting)
Up to 5 Domains
50GB SSD Storage
3 vCPU + 3GB RAM + 70 EP
£8.95/month or £89.55/year with coupon: LET10
You can find the plans listed above here
Email: [email protected]
We also offer Reseller Hosting starting from £9.95/month and Managed cPanel VPS starting from £44.95/month - coupon code also valid there.