BlueVM – Unacknowledged and wrong payments charged for already cancelled services. Beware of BlueVM!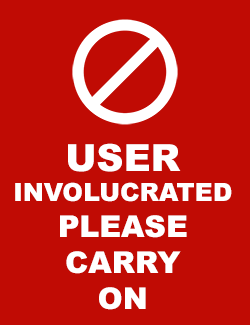 cloudjumper
Member
I had 2 yearly VPS (Blue 0.5) with BlueVM. As everyone knows, their services are terrible. The VPS were unstable and the nodes were rebooted multiple times with frequent downtime and packet loss. I had enough and decided to cancel the services. Cancellation requests were submitted 2 months in advance and the services were terminated. But I was extremely surprised to find out that there were unacknowledged payments to BlueVM for the cancelled services. It seems there were Paypal subscriptions for both the services, subscriptions which I was completely unaware of. I never authorized these payments and as far as I know, nor did I ever subscribed to BlueVM for Paypal subscriptions.
As soon as I was aware of this problem, I opened a support ticket at BlueVM regarding this issue and they informed me that they have added me to the refund queue which is processed on Fridays. I waited till Friday but there was no sign of my refund. I asked them to refund my money as they promised, but it was obvious from their replies that they didn't want to refund my money. At last, I opened a Paypal dispute but these people don't reply to even Paypal disputes. And there is no name associated with their Paypal account, just the organization and email. How convenient!
I have VPS from many providers but none of them have any subscriptions. I find it extremely odd and suspicious that there were Paypal subscriptions only for BlueVM services, subscriptions which I was never aware of. And even if there was subscriptions, they should have been cancelled automatically when the cancellation requests were submitted and when the services were terminated. Paypal and BlueVM's billing department should have taken care of this. BlueVM has charged me for the same services twice, the services which were already terminated. Is it possible to charge for an already terminated service and is it legal/ethical?
I'll be grateful if the community members can help me get my money back which BlueVM got hold of without my knowledge and wants to get away with. I request everyone to stay away from BlueVM and when you cancel their services, make sure that there are no hidden Paypal subscriptions; which you might have subscribed without your knowledge. This is by far the worst mistake I have ever committed in the hosting industry. I urge everyone not to repeat the same mistakes and tread with extreme caution when dealing with BlueVM. If you are a victim of their latest offer at LEB and are not satisfied with their services, please open Paypal disputes against BlueVM and let Paypal know the quality of services BlueVM provides.
This discussion has been closed.