Win a 10Gbps Blade Server in Kansas City with CosmicGuard DDoS Protection! (Plus pre-order special)
IncogNET LLC has expanded to Kansas City, Missouri!
This centrally located US location is ideal for reaching a general American audience and is our second of three total US locations that we're expanding to. As far as networking goes, you're not far from anywhere else in the United States and we're offering you affordable 10Gbps connectivity on all blades AND CosmicGuard DDoS Protection as a standard feature.

To celebrate this expansion, we're offering a pre-order special on all blades, and am going to give one blade away for free, for six months!
Hardware is racked, but we're waiting on some more optics to arrive and waiting for our KCIX port to be activated. That is really about all that is keeping this from being live right now. Estimated time of delivery of service is two weeks (or less). @FAT32 and @jbiloh have approved this pre-sale.
---
You may pre-order one of these limited servers now or you may test your luck and enter to win one. Contest details below.
Be advised that only 8 of 16 total blades will be available for pre-order at this price. The rest will be offered at regular website pricing, reserving a hot spare, and for contest winners (one here, one elsewhere).
---
| CPU | RAM | DISK | NETWORK | PRICE | ORDER |
| --- | --- | --- | --- | --- | --- |
| E5-2690v2 (10c/20t @ 3GHz) | 64GB DDR3 ECC | 480G Enterprise SSD | 10Gbps Unmetered | $50/mo | HERE |
---
All servers will come with 1 IPv4 address and a /64 of IPv6. Hardware configurations are NOT customizable at this time. What you see above is what you'll get. We'll have additional hardware and options available in the coming months.
---
If you'd rather try your luck at winning one of these servers you may enter to win the contest simply by commenting on this thread. Maybe it's a pointless bump, maybe you're sharing a meme, image, song, question, or a GIF. Whatever the case, a single comment is all that is needed to enter to win, with no limit on the amount of times you may enter! Make sure you don't spam and abide by all normal LowEndTalk posting guidelines when participating.
NINJA EDIT: Your account needs to be at least one month old to enter!
The winner will be chosen at random. The only sane way to choose a winner when doing this is to choose a thread-page number at random, and then choose a comment number at random. (Ex: 6, 12 would mean page 6, comment 12). If the comment happens to be one of my own, or a non-qualifying member, then the person above that post is the winner. Make sense? Seems easier than copying/pasting everyone's user names and tallying up number of comments from each person. I ain't got time for all that.
CONTEST ENDS ON SEPTEMBER 1ST AT 12:00PM NOON EASTERN STANDARD TIME
---
General FAQ:
Looking Glass? Not yet, hopefully in the next few days. This may help you though. (Ignore the "location", GeoDB's need to update their info) Or BGP.TOOLS

How does DDoS Protection work? It's just always on. Automatically, when an attack is detected then your IP will be routed over CosmicGuard's network. When the attack stops, you'll then automatically begin to be routed over the normal carrier mix.

Is this a managed service? No. This is a self-managed service. We don't mind doing an OS reload for you or investigating a reported concern or issue but we're not going to install DirectAdmin for you or configure cPanel or help you migrate a Wordpress blog or anything like that.

Whats the network fair use policy? You can not pound the port 24/7. It's not a dedicated 10Gbps line for every single blade server. No one does that at this price, so you're sharing with your neighbors. Everyone is free to burst to 10Gbps as needed but maxing out the port for extended periods is highly frowned upon. We'll write in a more proper FUP regarding network consumption once we have more data to go from.

Why are you using old CPUs? It's a low cost of entry that allows us to gauge interest in more modern dedicated servers in this area. It's our first location with 100% owned hardware and we're spending our money, not someone else's. The end-user pricing of these servers reflect the hardware used. Higher end hardware and options will be available in the future.

What other services will be available in Kansas City? We'll have Virtual Servers available here in the coming month or two, as well as additional dedicated server / blade options. We'll also use this as VPN and DNS POP.

What payment options are available? We accept PayPal, Stripe, Monero, BitCoin, Litecoin and a comical amount of other coins via Troacdor. We process XMR, BTC, and LTC in-house.

How long have you been in business? We've been operating since 2020, more info here.
Company roadmap:
Officially launch our VPN service in September. We've been waiting on our Kansas City location to come online, and are also waiting on a Allentown, PA location that we'll be offering services (VPN, VPS) to become available to us.

Allentown, Pennsylvania KVM VMs should be available in September. These will be the same specs and pricing as the other VM's on our website, including coming with 5Gbps connectivity. This east location is on the outskirts of New York and near large east coast population centers making it a good choice for those in the region.

We're working on a hosted DNS service. More info here. There will be a free tier, that will also be included with each domain purchase and paid tier(s) that includes anycast nameservers. Both options are DDoS protected, because DNS is too important to not protect. Custom nameservers and dedicated nameserver IPs will be available on paid tiers.

We're working on a privacy focused hosted mail service called, "MyPrivateInbox". More info here. No exact ETA on this as it's in the early stages. Will offer a free beta for an extended period of time as well before it's publicly available so we can write documentation, encounter situations that we may not have planned for or experienced previously, and to gauge general usage to learn how best to scale it. Currently experimenting with some at-rest encryption options and breaking things on purpose so we can fix them. IMAP/POP/SMTP support will be available as well as webmail that includes email scheduling (write now, set timer to send later), some PGP options (Enigma), I2P and Tor accessibility, and more.

Working on improving response times to non-critical tickets and improving overall product documentation.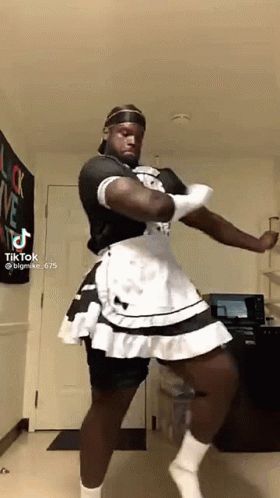 EDIT: Orders placed but not paid for will be removed periodically while I review the queue. Placing an order but not paying for it subtracts it from the queue and will lead to an 'out of stock' message even if some of the stock hasn't been paid for. If it sits and is pending for half a day, I'm cancelling your order and returning it back to stock.