Buddha's Birthday Offer! HK KVM Starting from 8.88EUR/quarter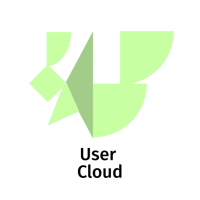 Damonho316
Member, Patron Provider
Greetings, LET community! Usercloud here, and we're thrilled to present another set of * amazing offers for you. We're excited to announce that our billing panel has been migrated, 1. making it faster and more efficient. If you're an existing customer, please contact us to move your account to the new panel. Additionally, we've updated our connection blend with the addition of PCCWGlobal, which provides low latency to the APAC region. In fact, we've observed that it only takes 80ms to connect to China Mobile Shanghai!
So here's our offer!
Mini KVM
1 CPU Cores
512 MB RAM
10 GB Pure SAS
500 GB Bandwidth
BGP Session available
8.88eur/quarter
Purchase here!

IP Transit
100Mbps burstable 200mbps
AS151188
Location : Hong Kong
Connection via Tunnel/ crossconnect / vps
65USD/month + 30USD setup fee
For transit, open a ticket and ask us for a custom pricing!
So, what are you waiting for? Head to https://lg-hkg.usercloud.host/ to know more about our services, and if you have any queries, just shoot us a message, and we'll be happy to help!
ps. We also offer BGP Session v4/v6 availability at an additional cost.
Remember to use the promo code buddha when you make your purchase on https://billing.usercloud.host/ to get a 10% discount!