DDOS Protected - KVM Instance UK - Path.net Protected 5 X Free Instances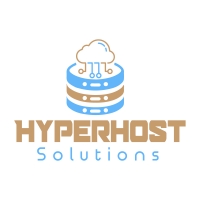 Jasonhyperhost
Member, Patron Provider
Hey Guys & Gals of LET,
We are Thrilled to announce Another Facility in the UK for us at hyperhost Solutions,
We choose facilities outside of london so we & our customer does not have to pay "the london price"
As we are buzzing with this news we are happy to give out 5 X Free KVM Instances to some Lucky LET Members.
Within our client area each client will get access to customise there DDOS Filters to your own needs.
Specification for the 5x Free VMS are
CPU: 2 Cores
Ram: 4GB
Storage:30GB
Network:Unmetered Link
Duration 3 Months Free
to be in for a chance to be picked for a Free VPS please comment + Include a brief message why you should Win the VPS.
The 5 X Winners will be selected at random on 5pm BST on Wednesday 24th May 23
Our Team will go through the comments and select 5 random users the Winners will be contacted directly & this post will be updated with the Names once chosen.
if you direct message us asking can I receive a free VPS will exclude you from this Offer.
Good Luck everyone & Happy Hosting.