Avoid ZetServers at all costs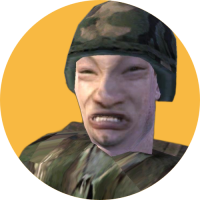 TheGreatOakley
Member
I was really skeptical then I found ZetServers for the first time with their "10Gbps unmetered" bandwidth, but I decided to give it a try. It was perfect for my needs and everything worked on "acceptable" level. They had downtime there and here and it was fine for the money I paid.
One day they decided to block UDP ports, which made this VPS useless for me and there was no reason/explanation or communications. After opening the ticket and explaining that I need specific UDP ports they decided to open it. The downtime for me was basically +12 hours.
Well one month passes and same shit happens again. I open new ticket and ask them what's cooking and why UDP ports are blocked again. Here is the answer:
Since that accident they still haven't opened UDP ports. Gave them over a week to fix it. So, I can't really recommend them. Just a Voxility reseller who is not even capable of protecting themself from DDoS attacks. Also no IPv6 support.
Here is YABS. This plan does not exists anymore.
Basic System Information:
---------------------------------
Uptime     : 0 days, 0 hours, 7 minutes
Processor  : QEMU Virtual CPU version 2.5+
CPU cores  : 1 @ 2593.992 MHz
AES-NI     : ❌ Disabled
VM-x/AMD-V : ❌ Disabled
RAM        : 976.4 MiB
Swap       : 63.0 MiB
Disk       : 29.7 GiB
Distro     : Debian GNU/Linux 11 (bullseye)
Kernel     : 5.10.0-8-amd64

fio Disk Speed Tests (Mixed R/W 50/50):
---------------------------------
Block Size | 4k            (IOPS) | 64k           (IOPS)
  ------   | ---            ----  | ----           ----
Read       | 3.99 MB/s      (998) | 5.26 MB/s       (82)
Write      | 4.01 MB/s     (1.0k) | 5.55 MB/s       (86)
Total      | 8.01 MB/s     (2.0k) | 10.82 MB/s     (168)
           |                      |
Block Size | 512k          (IOPS) | 1m            (IOPS)
  ------   | ---            ----  | ----           ----
Read       | 76.02 MB/s     (148) | 200.62 MB/s    (195)
Write      | 80.06 MB/s     (156) | 213.99 MB/s    (208)
Total      | 156.09 MB/s    (304) | 414.62 MB/s    (403)

iperf3 Network Speed Tests (IPv4):
---------------------------------
Provider        | Location (Link)           | Send Speed      | Recv Speed      | Ping
-----           | -----                     | ----            | ----            | ----
Clouvider       | London, UK (10G)          | busy            | 3.87 Gbits/sec  | 40.7 ms
Scaleway        | Paris, FR (10G)           | 4.40 Gbits/sec  | 3.23 Gbits/sec  | 38.0 ms
NovoServe       | North Holland, NL (40G)   | 5.79 Gbits/sec  | 5.87 Gbits/sec  | 31.7 ms
Uztelecom       | Tashkent, UZ (10G)        | 1.30 Gbits/sec  | 1.49 Gbits/sec  | 117 ms
Clouvider       | NYC, NY, US (10G)         | 18.6 Mbits/sec  | 1.71 Gbits/sec  | 106 ms
Clouvider       | Dallas, TX, US (10G)      | 511 Mbits/sec   | 1.25 Gbits/sec  | 143 ms
Clouvider       | Los Angeles, CA, US (10G) | 961 Mbits/sec   | 1.02 Gbits/sec  | 171 ms

Geekbench 5 Benchmark Test:
---------------------------------
Test            | Value
                |
Single Core     | 627
Multi Core      | 616
Full Test       | https://browser.geekbench.com/v5/cpu/19339124