How much would you pay?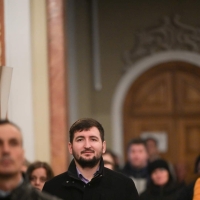 FlorinMarian
Member, Patron Provider
edited February 17
in Help
Howdy!
I intend to diversify the range of services for HAZI.ro by adding for the first time specialized servers for games (we will also offer KVM servers, not actual games) and for a start we want to buy a server that contains:
Ryzen 7950X
128GB RAM DDR5 5200MHz
36TB Storage Datacenter edition
4TB Storage NVMe M2 Samsung 980 PRO
Being the first time we offer services with such exclusive hardware, we do not have a clear idea of how much people would be willing to pay for these resources.
I thought of the following price scheme:
5 euros for each dedicated vCPU (4.5GHz -> 5.7GHz) and 2.5 euros for each shared core
2 euros for each GB of RAM
1 euro for each 15GB NVMe
1 euro for each 100GB SATA
I accept any kind of suggestions and questions because my topic can be useful to others who have or will have similar intentions.
EDIT: This server will be hosted in Romania.
Best regards, Florin.