Cheap SSL Certificates at $2.99 Per Year from CheapSSLWeb.com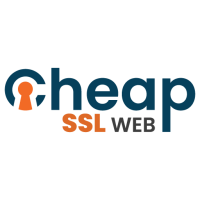 cheapsslweb
Member, Patron Provider
CheapSSLweb.com offers the cheapest SSL certificates at $2.99 per year from top Certificate Authorities such as Comodo, Sectigo, and Certera with 24/7 live chat support. We have a wide range of SSL certificates such as DV, OV, EV, Wildcard SSL Certificate, Multi-Domain SSL, and Multi-Domain Wildcard Certificates.
Here is the list of cheap SSL certificates from CheapSSLWeb.com.
The Benefits of having a Cheap SSL certificate from CheapSSLWeb.com.
Unlimited Server Licenses
Unlimited Reissuances
24/7 Live Technical Support
30 Days Money Back Assurance
Free Site Seal
For more details, visit our website https://cheapsslweb.com