Ubuntu Pro is Now Available to Anyone Who Wants It
If you've been itching to sign up to Ubuntu Pro you'll be pleased to know you can.
Canonical has announced the general availability of Ubuntu Pro, its subscription-based service that offers ten years of extended security updates for Ubuntu's 'main' package set, plus an extra 23,000 packages available in in the 'universe' repo.
Ubuntu Pro launched in beta back in October but, as of January 26, it enters 'general availability'. It is available for Ubuntu 14.04 LTS, 16.04 LTS, 18.04 LTS, 20.04 LTS, and 22.04 LTS.
This chart provides a quick and easy overview of the support: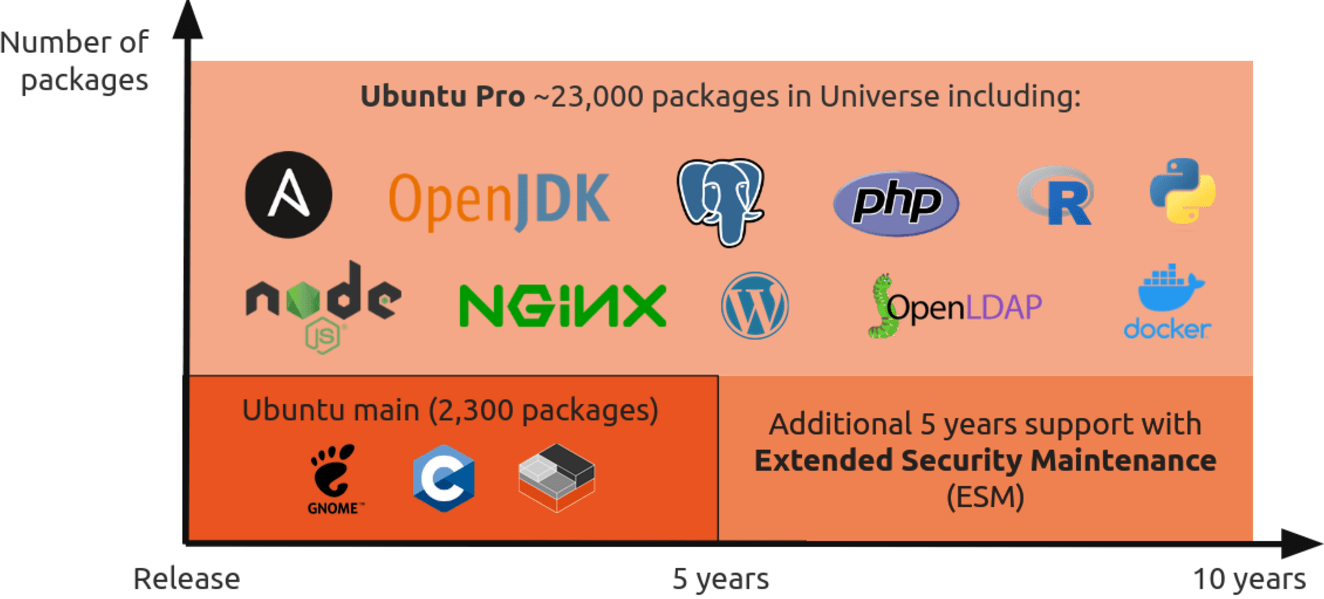 * Ubuntu Pro is free for personal use on up to 5 PCs. Ubuntu members can use it for free on up to 50 PCs.
https://www.omgubuntu.co.uk/2023/01/ubuntu-pro-general-availability