Requirements to create a web hosting server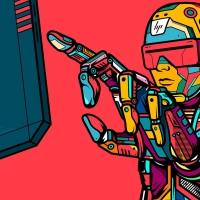 thecreator_
Member
Hello everyone,
I am a web designer and currently host my clients' site on a reseller hosting service, but now I want to create my own hosting server. Because it will give me more freedom. (and maybe even more profit.) I'll also maybe start a hosting provider business in the future.
Most of my sites are built with wordpress. I've done a lot of research and will find a server but I'm undecided on what software to use.
I bought a whmcs license.
I am thinking of using directadmin as hosting panel. (I was using cpanel)
I'm going to buy a Litespeed license. (enterprise)
I will also use Cloudlinux.
I don't know what to do for a safe backup. Is Jetbackup enough?
What else do you need for a good hosting server? Or any advice for that?