[KTS24.com] 10th anniversary of hosting by Sascha Händler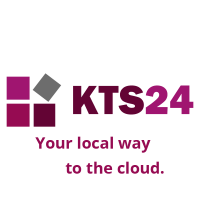 HaendlerIT
Member, Patron Provider
Meanwhile, Sascha Händler has been offering hosting for everyone under different brands for 10 years. Started on 01.02.2013 I have been available for my customers and especially technicians nearly always 24/7. Even if there were many bad points in this time where I was about to give up, I do not regret it in the least to have endured all this.
So today I am happy to share with you a very special and limited offer.
On our new Ceph SSD Storage we offer the first 20 servers at special conditions.
The system is tested and stable, but so far not scaled very large and fast, but we are working on that. We hope to maintain our excellent price/performance ratio in the future and to expand the available functionality of our KVM servers in the long run with ceph as backend of our storage.
10 year special Offer:
4 vCores Intel Xeon 2660v2
8 GB DDR3
160 GB SSD
Permanent only 6,99 € per month
https://www.kts24.com/offer/93
In addition, we have reduced a Ryzen offer for you:
2 vCores Ryzen 3900X
4 GB DDR3
30 GB NVMe SSD
Permanent only 5,49 € per month
https://www.kts24.com/offer/33
(Please note that there are two monthly terms here and only one of them includes the reduced price)
Due to loyal customers who continued to use our services even in difficult times, it was possible for me, as a really bad salesman, to already follow my dream for so long.
You can find a bullet point documentation of my story at: https://www.kts24.com/about/timeline
Please note that this page was never finalized and published, so there may be some errors and hasn't been translated.