Looking for VPS to host Ethereum node on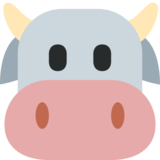 MooCowGalaxy
Member
Hey, I'm looking for a VPS to host an Ethereum node. I'm not staking, I just want to have my own node.
Requirements:
Cores: 2-4, as long as they're decent
Mem: 8GB
Disk: 1.5TB SSD or RAID HDD (>400MB/s r/w), preferably SSD
Connectivity: 6TB bandwidth at minimum 100Mbps
Location: Anywhere in the US
Budget: Don't really have one in mind, hit me with your best offers

Thanks!