Firefox Extension for LET (fixes some issues imo)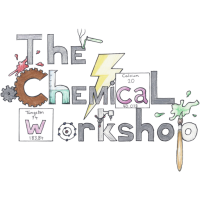 DeadlyChemist
Member
Hi guys !
Due to BlackFriday I'm lately pretty active at @RackNerd's BF party-thread, but this works for any huge thread
The amount of posts is huge (I feel like 3/4 are spam but let's not discuss that..)
The Issue I have is that I have no idea what's relevant or not, if someone replies to me I do get a notification but i have 600 of them, plus when @dustinc sends a message I don't see it because there are just so many messages, it's hard to catch.
anyways, so with some encouragment from @MooCowGalaxy @JerryPaml @denellum and whoever else I forgot, I made a simple firefox plugin that makes messages more visible, it's very simple and open source !
you can download it here: https://addons.mozilla.org/de/firefox/addon/tcw-let-fixes/
just try and if you like it, keep it, if you don't remove.
Source Code: https://github.com/TheChemicalWorkshop/TCW-LET-Fixes
feel free to make a merge request.
I'm not a JS dev, so the code/css is terrible but imo it makes using the forum easier.
let me know what you think !