HAZI.ro | Black Friday 2022 | KVM servers starting with 3.75 euros/month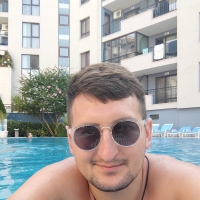 FlorinMarian
Member, Patron Provider
Hello!
If you are looking for VPS servers with AntiDDoS Voxility or OVH Game protection, with enough hardware resources without overselling that can be paid for with cryptocurrencies, thus preserving your identity, you are in the right place.
Since next week I will resume my studies at the computer science faculty, I don't want to spend any more time looking for clients for our little business, hazi.ro


Without too many unnecessary introductions, the offer below is based on the "first come - first served" principle, once the stocks are liquidated, they will not be replenished in the next period.
In short, we are liquidating the following packages:
Intel Xeon SSD VPS server that offers a generous SSD space, suitable for hosting personal projects
VPS Storage server that offers a generous HDD space, suitable for synchronizing local files (we recommend NextCloud for synchronization) to keep the data that matters to you safe
AMD Ryzen VPS servers that offer high computing power, ideal for hosting game servers that you can play with your colleagues and friends
2vCPU - 4GB RAM - 120GB SSD Enterprise
Location: Romania
Starting from

€7.49

€3.75 Euro Monthly
CPU E5-2699 V3
CPU Speed 2.30GHz ↗ 3.60GHz
Memory DDR4 ECC 2133MHz
Storage SSD Samsung PM893 Enterprise
Network 1Gbps (Shared)
AntiDDoS Voxility 1Tbps
Order it here
4vCPU - 8GB RAM - 240GB SSD Enterprise
Location: Romania
Starting from

€14.99

€7.49 Euro Monthly (Configurable)
CPU E5-2699 V3
CPU Speed 2.30GHz ↗ 3.60GHz
Memory DDR4 ECC 2133MHz
Storage SSD Samsung PM893 Enterprise
Network 1Gbps (Shared)
AntiDDoS Voxility 1Tbps
Order it here
2vCPU - 4GB RAM - 500GB SATA RAID10 Enterprise
Location: Romania
Starting from

€7.49

€3.75 Euro Monthly
CPU E5-2698 V3
CPU Speed 2.30GHz ↗ 3.60GHz
Memory DDR4 ECC 2133MHz
Storage SATA 7200RPM Enterprise
Network 1Gbps (shared)
AntiDDoS Voxility 1Tbps
Order it here
4vCPU - 8GB RAM - 1TB SATA RAID10 Enterprise
Location: Romania
Starting from

€14.99

€7.5 Euro Monthly (Configurable)
CPU E5-2698 V3
CPU Speed 2.30GHz ↗ 3.60GHz
Memory DDR4 ECC 2133MHz
Storage SATA 7200RPM Enterprise
Network 1Gbps (shared)
AntiDDoS Voxility 1Tbps
Order it here
2vCPU - 4GB RAM - 40GB SSD NVMe Enterprise
Location: Germany
Starting from

€9.99

€4.99 Euro Monthly
CPU AMD Ryzen 7 3800X
CPU Speed 3.90GHz ↗ 4.50GHz
Memory DDR4 2666MHz
Storage SSD NVMe SAMSUNG PM983 Enterprise
Network 1Gbps (Shared)
AntiDDoS OVH Game
Order it here
Included With Every Plan:
CPU shared with other clients (acceptable usage policy)
Integrated Control Panel
KVM Virtualization
Root Access
NoVNC Console Access
Free Technical Support
Custom ISO accepted
1-click Operating System Installation
Intrusion Prevention System
Intrusion Detection System
Operating Systems:
CentOS 7 64bits
CentOS 8 Stream 64bits
CentOS 9 Stream 64bits
Debian 10 64bits
Debian 11 64bits
Ubuntu 18.04 64bits
Ubuntu 20.04 64bits
Ubuntu 22.04 64bits
FreeBSD 12.x 32bits
FreeBSD 12.x 64bits
FreeBSD 13.x 32bits
FreeBSD 13.x 64bits
Useful information:
Accepted payment methods:
Credit/Debit Card (Visa / Maestro / Mastercard)
Paysafecard
ApeCoin
Bitcoin
Bitcoin Cash
Dai
Dogecoin
Ethereum
Litecoin
SHIBA INU
Tether
USD Coin
YABS for hosting packages in Romania (those at 3.75 euros/month):
Basic System Information:
---------------------------------
Uptime     : 0 days, 0 hours, 1 minutes
Processor  : Intel Core Processor (Haswell, no TSX)
CPU cores  : 2 @ 2299.996 MHz
AES-NI     : ✔ Enabled
VM-x/AMD-V : ❌ Disabled
RAM        : 3.8 GiB
Swap       : 0.0 KiB
Disk       : 116.2 GiB
Distro     : Ubuntu 22.04.1 LTS
Kernel     : 5.15.0-47-generic

fio Disk Speed Tests (Mixed R/W 50/50):
---------------------------------
Block Size | 4k            (IOPS) | 64k           (IOPS)
  ------   | ---            ----  | ----           ----
Read       | 68.49 MB/s   (17.1k) | 1.06 GB/s    (16.7k)
Write      | 68.69 MB/s   (17.1k) | 1.07 GB/s    (16.7k)
Total      | 137.18 MB/s  (34.2k) | 2.14 GB/s    (33.4k)
           |                      |
Block Size | 512k          (IOPS) | 1m            (IOPS)
  ------   | ---            ----  | ----           ----
Read       | 3.65 GB/s     (7.1k) | 2.35 GB/s     (2.3k)
Write      | 3.84 GB/s     (7.5k) | 2.51 GB/s     (2.4k)
Total      | 7.50 GB/s    (14.6k) | 4.87 GB/s     (4.7k)

iperf3 Network Speed Tests (IPv4):
---------------------------------
Provider        | Location (Link)           | Send Speed      | Recv Speed
                |                           |                 |
Clouvider       | London, UK (10G)          | 201 Mbits/sec   | 192 Mbits/sec
Online.net      | Paris, FR (10G)           | busy            | 220 Mbits/sec
Hybula          | The Netherlands (40G)     | 866 Mbits/sec   | 844 Mbits/sec
Uztelecom       | Tashkent, UZ (10G)        | 370 Mbits/sec   | 126 Mbits/sec
Clouvider       | NYC, NY, US (10G)         | 514 Mbits/sec   | 170 Mbits/sec
Clouvider       | Dallas, TX, US (10G)      | 593 Mbits/sec   | 107 Mbits/sec
Clouvider       | Los Angeles, CA, US (10G) | 529 Mbits/sec   | 149 Mbits/sec

Geekbench 5 Benchmark Test:
---------------------------------
Test            | Value
                |
Single Core     | 586
Multi Core      | 1104
Full Test       | https://browser.geekbench.com/v5/cpu/17396334

Basic System Information:
---------------------------------
Uptime     : 0 days, 0 hours, 1 minutes
Processor  : Intel Core Processor (Haswell, no TSX)
CPU cores  : 2 @ 2299.998 MHz
AES-NI     : ✔ Enabled
VM-x/AMD-V : ❌ Disabled
RAM        : 3.8 GiB
Swap       : 0.0 KiB
Disk       : 484.5 GiB
Distro     : Ubuntu 22.04.1 LTS
Kernel     : 5.15.0-47-generic

fio Disk Speed Tests (Mixed R/W 50/50):
---------------------------------
Block Size | 4k            (IOPS) | 64k           (IOPS)
  ------   | ---            ----  | ----           ----
Read       | 81.25 MB/s   (20.3k) | 1.11 GB/s    (17.3k)
Write      | 81.46 MB/s   (20.3k) | 1.11 GB/s    (17.4k)
Total      | 162.71 MB/s  (40.6k) | 2.23 GB/s    (34.8k)
           |                      |
Block Size | 512k          (IOPS) | 1m            (IOPS)
  ------   | ---            ----  | ----           ----
Read       | 3.76 GB/s     (7.3k) | 4.97 GB/s     (4.8k)
Write      | 3.96 GB/s     (7.7k) | 5.30 GB/s     (5.1k)
Total      | 7.73 GB/s    (15.1k) | 10.28 GB/s   (10.0k)

iperf3 Network Speed Tests (IPv4):
---------------------------------
Provider        | Location (Link)           | Send Speed      | Recv Speed
                |                           |                 |
Clouvider       | London, UK (10G)          | 203 Mbits/sec   | 839 Mbits/sec
Online.net      | Paris, FR (10G)           | busy            | 834 Mbits/sec
Hybula          | The Netherlands (40G)     | 800 Mbits/sec   | 816 Mbits/sec
Uztelecom       | Tashkent, UZ (10G)        | 367 Mbits/sec   | 712 Mbits/sec
Clouvider       | NYC, NY, US (10G)         | 512 Mbits/sec   | 796 Mbits/sec
Clouvider       | Dallas, TX, US (10G)      | 440 Mbits/sec   | 692 Mbits/sec
Clouvider       | Los Angeles, CA, US (10G) | 399 Mbits/sec   | 565 Mbits/sec

Geekbench 5 Benchmark Test:
---------------------------------
Test            | Value
                |
Single Core     | 578
Multi Core      | 1130
Full Test       | https://browser.geekbench.com/v5/cpu/17396349