The UK is coming for your forums and comments sections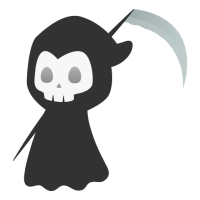 stevewatson301
Member
"Politicians pretending to save people from the rich and powerful, but doing things that only help them become even more rich and powerful" is nothing new, but I'm loving what some of them are coming up with these days.
In the latest instance, if you have a website with any user-generated content which is accessible in the UK, which would apply to social media websites but also forums or blogs with comment sections, requires that you, the operator, provide Ofcom with a detailed report of the risks posed by illegal content and what compliance mechanisms you have in place, and also implement age gating/verification mechanisms to determine how many children are accessing your website and the risks that your website poses to them.
Say goodbye to small websites, and say hello to even more centralization! Facebook's usage has been in decline, and I can only imagine this is making the Zucc extremely happy. But I'm sure there'd be some folks coming out of the woodwork to tell me how I'm a pedophile for not liking this law that is clearly aimed at "protecting the children."
The end is nigh.
https://webdevlaw.uk/2022/07/11/your-compliance-obligations-under-the-uks-online-safety-bill/