Looking for a preferably free VPS for a PaaS I'm working on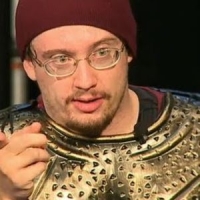 TheSleeplessSysAdmin
Member
Hi I'm Damian, a 16 year old infrastructure engineer who is working on orchestrating & running a Platform as a Service. At this moment, the name for it is TeknoNet. It matches my screen-name for IRC & Discord, which is TeknoGeek.
The PaaS is sort of like Vercel, Heroku, Railway, etc. however is more aimed towards teenagers and in the near future will be providing courses on topics like systems administration & programming
The requirements to run K8S, Docker/containerd, nomad, nginx, nodejs and a couple other things are as follows:
• Cores: 4-6
• RAM: Minimum 8-16 GB
• Disk space: At least 500 GB (minimum 156 is fine)
• Disk type: HDD, SSD, NVMe (any is fine)
• OS: Ubuntu or Debian (plain 11)
• Bandwidth: Any, just no heavy restrictions on traffic
• DDoS prot: N/A
• Number of IPs: Preferably 2 (one IPv4, one IPv6) if not possible then just one IPv4
• Location: Any in US, EU or Asia
• VZ type: Any
• Port forwarding/NAT forwarding: Allow simplistic forwarding without the need of ufw.