Dal, TX Limited Special! CloudLinux, MailChannels, DDoS Protection, Backups, Great Network @ $50/2YR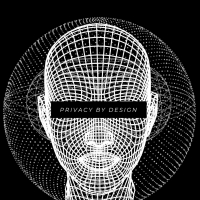 MannDude
Patron Provider, Veteran
IncogNET LLC is a small, employee owned business that strives to normalize privacy in an industry that overwhelmingly lacks it while supporting freedom of speech, donating resources to pro-privacy projects and maintaining quality services.
While we're normally not a 'lowend' provider, we do occasionally offer some solid deals for the community here. What we're offering today is very limited, this coupon will only work for 10 orders.
---
The deal: TWO YEARS of the below hosting plan (Normally $120) for just $50. This coupon is limited to 10 successful orders.
Resource allocations:
Disk Space: 10GB
Bandwidth: 10TB/mo
Host 10 domains
10 email addresses
10 sub-domains
10 MySQL Database
10 FTP Accounts
Max CPU: 150% (1.5 core)
Mem Limit: 1024Mb (1GB)
IO throughput: 150Mb/s
IOPS: 3072
EP (Entry Processes): 125
NPROC Limit: 150

Plan includes:
CloudLinuxOS Pro w/ CageFS 
Non-Oversold Resources (Use what is yours!)
DDoS Protected Hosting (Stay Uncensored!)
Protected, Redundant Nameservers (Stay Online!)
Mail delivery via MailBaby/MailChannels (Inbox delivery)
PGP Encrypted Webmail Option (Use email securely!)
Fast NVMe or SSD Storage (Great For Wordpress!)
Daily Offsite Automatic Backups (Peace Of Mind!)
Restore Your Own Backups (Eliminate "woops"!)
Apache+Nginx Webserver Stack (It's fast!)
PHP Caching by Mod_Lsapi (learn more)
Free Lets Encrypt SSLs (Automatically renews, easy to use!)
NodeJS, Python and PHP Selector (Choose what you need!)
Automated Script Installer (Instantly install over 300 scripts!)
Free Speech Supported 
Basic Helpdesk Support (We'll help you keep the lights on!)

Get the above specs for two years, just $50!
---
Why choose IncogNET?
- We genuinely care about and promote end user privacy and support freedom of speech.
- No personal details required when ordering. All we ask for you when you order is an email address for us to send you invoices. We never spam or send marketing emails to our customers, that's annoying.
- Employee owned business where those involved are motivated in seeing it succeed.
- We donate resources to projects like Tor, I2P, and Yggdrasil while also sponsoring several high traffic privacy websites like IncogTUBE (YouTube Proxy) and IncogSNOO (Reddit frontend).
- We're actively researching and developing new privacy products and ways to better our service.
- More!
---
Frequently Asked Questions: ( More )
Refunds? - First 48 hours only, and not for crypto. Sorry.
Can I host adult content? - Legal adult content is fine.
What crypto do you accept? - BTC, BCH, DASH, DOGE, ETC, ETH, LTC, OXEN, THETA/TFUEL, XMR. We prefer BTC, XMR, and LTC but we'll take whatever of the above is convenient for you.
Can I do ____ or use a server for ____? - Review our Terms: https://incognet.io/legalstuff We have zero tolerance on network abuse or spam. Just because we respect your privacy doesn't mean we let you do whatever you want.
Do you really support free speech? - Yes, of course. Feel free to read more here: https://incognet.io/free-speech-webhosting
---
About IncogNET LLC
Business Legal Name: IncogNET LLC (docs)
Registration Date: 04/21/2021
Business Address: 30 N. Gould Street, STE 4000, Sheridan, WY 82801
Business Phone: 1-307-201-2591 (Telegram only, Signal soon)
Business Email: company[AT]incognet[dot]io
---