RackNerd KVM VPS Transfer 1vCPU, 512MB, 15G, 1000G Bandwidth, Amsterdam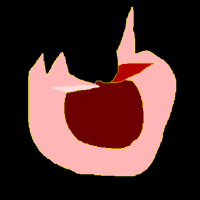 ask_seek_knock
Member
Hello,
I'd like to transfer a RackNerd VPS. I'll give out my email and password, so open a ticket for transfer mannually if you prefer, or you could just turn on 2FA for security reasons.
Next due date: Mar 07, 2022
Recurring amount: $8.89 USD annually
Pay to me: $2.5 via paypal
Can't complete GeekBench due to insufficient memory, sorry.
# ## ## ## ## ## ## ## ## ## ## ## ## ## ## ## ## ## #
#              Yet-Another-Bench-Script              #
#                     v2021-12-03                    #
# https://github.com/masonr/yet-another-bench-script #
# ## ## ## ## ## ## ## ## ## ## ## ## ## ## ## ## ## #

Fri Jan  7 12:42:44 PM CST 2022

Basic System Information:
---------------------------------
Processor  : Intel(R) Xeon(R) CPU E5-2680 v2 @ 2.80GHz
CPU cores  : 1 @ 2799.998 MHz
AES-NI     : ✔ Enabled
VM-x/AMD-V : ✔ Enabled
RAM        : 471.1 MiB
Swap       : 199.0 MiB
Disk       : 14.5 GiB

fio Disk Speed Tests (Mixed R/W 50/50):
---------------------------------
Block Size | 4k            (IOPS) | 64k           (IOPS)
  ------   | ---            ----  | ----           ---- 
Read       | 54.57 MB/s   (13.6k) | 524.35 MB/s   (8.1k)
Write      | 54.68 MB/s   (13.6k) | 527.11 MB/s   (8.2k)
Total      | 109.25 MB/s  (27.3k) | 1.05 GB/s    (16.4k)
           |                      |                     
Block Size | 512k          (IOPS) | 1m            (IOPS)
  ------   | ---            ----  | ----           ---- 
Read       | 726.74 MB/s   (1.4k) | 684.50 MB/s    (668)
Write      | 765.35 MB/s   (1.4k) | 730.09 MB/s    (712)
Total      | 1.49 GB/s     (2.9k) | 1.41 GB/s     (1.3k)

iperf3 Network Speed Tests (IPv4):
---------------------------------
Provider        | Location (Link)           | Send Speed      | Recv Speed     
                |                           |                 |                
Clouvider       | London, UK (10G)          | 633 Mbits/sec   | 716 Mbits/sec  
Online.net      | Paris, FR (10G)           | 644 Mbits/sec   | 573 Mbits/sec  
WorldStream     | The Netherlands (10G)     | 648 Mbits/sec   | 788 Mbits/sec  
WebHorizon      | Singapore (1G)            | 237 Mbits/sec   | 263 Mbits/sec  
Clouvider       | NYC, NY, US (10G)         | 563 Mbits/sec   | 345 Mbits/sec  
Velocity Online | Tallahassee, FL, US (10G) | 524 Mbits/sec   | 222 Mbits/sec  
Clouvider       | Los Angeles, CA, US (10G) | 440 Mbits/sec   | 199 Mbits/sec  
Iveloz Telecom  | Sao Paulo, BR (2G)        | 467 Mbits/sec   | 117 Mbits/sec