KVM VPS from 0,29 € / month - BudgetVM.host now online!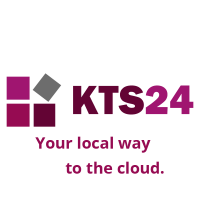 HaendlerIT
Member, Patron Provider
Since today our new website BudgetVM.host is online.
Here you can find KVM NAT servers at incredible prices from 0,29 € / month. Based on the already existing and stable infrastructure of KTS24, quite usable vServers are hosted on older HP Enterprise G8 hardware.
With all offers the following features are included:
Hosted in the KTS24.com Cloud
KVM virtualization
own ISO files possible
100 public IPv4 Ports inclusive
1 GBit/s connection
Traffic fair use
VPS Entry for 0,29 € / month:
1 vCore
0,5 GB memory
5 GB HDD
public IPv6
VPS Pro for 0,49 € / month:
1 vCore
0,5 GB memory
5 GB SSD
public IPv6
VPS Pro for 1,99 € / month:
1 Ryzen vCore
1 GB memory
10 GB NVMe SSD
public IPv6
Powered by the wonderful team of KTS24, we offer the best price for a small server without dedicated IPv4 Address and hope you enjoy