Oracle Cloud Free Tier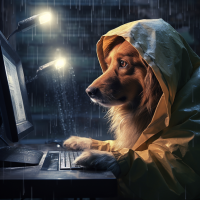 raindog308
Administrator, Veteran
Announced today: https://www-zdnet-com.cdn.ampproject.org/c/s/www.zdnet.com/google-amp/article/oracle-introduces-free-autonomous-database-and-cloud-services/
Haven't looked extensively at it, but some interesting things in the "always free" tier:
Two virtual machines with 1/8 OPCU and 1 GB memory each.
2 databases total, each with 1 OCPU and 20 GB storage (but you'll need to learn to be an Oracle DBA :-)
volumes with 100GB total, 10GB object, 10GB archive
Load Balancer, 1 instance, 10 Mbps bandwidth.
Monitoring, 500 million ingestion datapoints, 1 billion retrieval datapoints.
Notifications, 1 million delivery options per month, 1,000 emails sent per month.
Outbound Data Transfer, 10 TB per month.
Is Oracle Cloud Free Tier available in all countries? Yes, Oracle Cloud Free Tier is currently available worldwide.