LET Provider Register/directory - Find your next host here!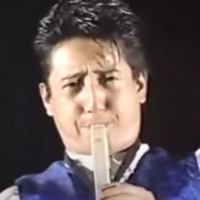 JackH
Member
It took a while to get this done.
If you would like to be added to the register please post it in the providers section NOT on this post
The order is none specific as it was a bit of a pain to edit the next top provider votes will probably be used to re-order this over time.
Note: Hosts have had weeks and weeks to add their details so if a host you know if not featured on this list it is likely because they chose not to be.
BIG thanks to @FAT32 for the better formatting and for all his work for the Easter festivities!
---
Europe
| Hosting Provider | ..... | Services | ..... | Location |
| --- | --- | --- | --- | --- |
| farnoX | | VPS - KVM | | Germany |
| KnownHost.com | | Managed VPS | | Amsterdam |
| UANode | | VPS - KVM, LXC, Dedicated Servers, BGP, Colocation | | Ukraine (Slavyansk) |
| Inception Hosting LTD | | VPS - KVM, OpenVZ, Shared hosting | | UK London |
| VikingLayer | | VPS - OpenVZ, Shared Hosting | | Sweden |
| X4B | | Remote DDoS Protection | | Amsterdam, London |
| Time4VPS | | VPS - KVM, OpenVZ | | Lithuania |
| Hostens | | VPS - KVM, OpenVZ, Shared Hosting | | Lithuania |
| Gullo's Hosting | | VPS - OpenVZ, Shared Hosting | | Germany, Bulgaria, Finland, UK |
| SkylonHost.com | | VPS – KVM | | France |
| mrvm.net | | VPS - OpenVZ, Shared Hosting | | NL Amsterdam, DE Falkenstein, BG Sofia, NO Sandefjord, FR Reins |
| Hyperpage Limited | | Shared Hosting, Dedicated Servers | | UK London. |
| ExtraVM LLC | | VPS - KVM, OpenVZ | | Gravelines, France |
| ExonHost | | Shared Hosting | | UK London |
| Ho-ost | | Shared Hosting | | UK Manchester |
| WebProject | | Shared Hosting, Xen - HVM - self / full managed | | France |
| Clouvider | | Limited VPS - KVM, Dedicated Servers, Connectivity, Colocation,Shared hosting | | UK London |
| StarryDNS | | VPS - KVM, Dedicated Servers | | the Netherlands |
| HostUS | | VPS - KVM, OpenVZ, Shared Hosting, Reseller Hosting | | London, Amsterdam |
| 2Sync | | VPS - KVM, Dedicated Servers | | Poland (Gdańsk), Ukraine (Kiev), Serbia (Niš & Belgrade), Turkey (Bursa) |
| Host4Fun | | VPS - KVM | | Netherlands, France, Germany, Poland, Serbia, UK, Finland |
| Hyonix | | Windows VPS | | London - UK |
| GTHost | | Dedicated Servers | | Frankfurt |
| Psychz Networks | | Dedicated Servers, Colocation, DDoS Mitigation | | London and Amsterdam |
| PhotonVPS | | SSD KVM | | London and Amsterdam |
| YardVPS | | Storage KVM | | London and Amsterdam |
| KMS-Hosting.com | | KVM, Dedicated, Shared hosting | | DE Frankfurt |
| Noamweb Srl | | Shared hosting, Managed dedicated servers and VPS | | IT Catania |
| ServerViking LTD | | VPS - KVM Shared Hosting | | UK - Coventry |
| Terrahost AS | | VPS - KVM, Dedicated Servers, Colocation | | Sandefjord - Norway |
| https://www.first-root.com | | VPS, Dedicated Servers, KVM, OpenVZ, BGP | | Düsseldorf, Germany |
| AlphaVPS | | VPS - KVM, OpenVZ, Dedicated Servers, Colocation | | Bulgaria, Germany, United Kingdom |
| LoveServers | | SSD KVM & Storage KVM VPS | | Manchester - UK |
| ZeptoVM | | VPS - KVM | | St. Petersburg / Khabarovsk, RU |
| vpsGOD | | VPS-KVM, Openvz, Shared Hosting, Dedicated Servers(Reselling) | | France, Netherlands |
| ABCVG.net | | Dedicated Servers, Colocation | | France, Germany, Finland, Netherlands, Russia, Poland, UK |
| HostDoc | | VPS - KVM, Resource Pool - KVM, Shared Hosting, Reseller Hosting | | Germany, UK, Finland, France |
| SpectraIP | | VPS - KVM, Dedicated servers, Colocation | | Amsterdam, Netherlands |
| SKB Enterprise | | VPS - KVM, Dedicated and Unmetered Servers, Colocation | | Amsterdam, NL |
| DeinServerHost | | VPS - KVM/OpenVZ/Windows, Dedicated, Shared Hosting | | Germany, DE |
| PrimaHost | | VPS - KVM, OpenVZ, Dedicated Servers | | Germany, France |
| AlbaHost | | VPS - KVM, XEN, Dedicated Servers | | Albania |
| Virtono | | VPS - KVM, OpenVZ, Dedicated Servers | | Romania, Germany, United Kingdom, Netherlands |
| ikoula | | Shared Hosting - VPS and Cloud VM - Dedicated servers - managed services - colocation - hosted exchange - hosted NAS - Backup solutions - online storage - Registrar | | France |
| VPSslim | | VPS - KVM, OpenVZ, Dedicated Servers, Colocation | | Lelystad The Netherlands |
| HostBastic Ltd | | Shared, Reseller, VPS - OpenVZ, KVM, Game Servers | | France |
| Qovic Online Solutions LLP | | KVM VPS | | Frankfurt, Germany |
| ONeilOnline | | VPS - Shared Hosting, OpenVZ, Dedicated Servers | | UK, France, Netherlands, Czech, Germany, Poland, Finland, Russia |
| HostingInside LTD. | | VPS - KVM, XEN | | Maidenhead (UK), Dusseldorf (Germany) |
| BaseServ | | Shared Hosting, VPS & Dedicated coming soon. | | Nottingham, UK |
---
N.America
| Hosting Provider | ..... | Services | ..... | Location |
| --- | --- | --- | --- | --- |
| DediPath | | VPS - KVM, OpenVZ, Dedicated Servers, Colocation | | New Jersey, Los Angeles |
| Free Range Cloud | | VPS - KVM, Shared Hosting | | Winnipeg, Vancouver |
| KnownHost.com | | Shared, Reseller, Managed VPS, Managed Cloud VPS, Managed Dedicated Servers | | Baltimore, Dallas, Seattle |
| VikingLayer | | VPS - OpenVZ, Shared Hosting - Buffalo | | |
| drServer | | VPS - KVM, Xen HVM, Dedicated Servers, Shared Hosting | | Dallas |
| X4B | | Remote DDoS Protection | | Ashburn, Dallas, Los Angeles, Miami |
| Psychz Networks | | Dedicated Servers, Colocation, DDoS Mitigation | | Los Angeles, Dallas, and Ashburn |
| PhotonVPS | | SSD KVM | | Los Angeles, Dallas, and Ashburn |
| YardVPS | | Storage KVM | | Los Angeles, Dallas, and Ashburn |
| Dedispec, LLC | | Dedicated Servers, Shared Hosting, Colocation | | Berkeley Springs (WV), Kansas City (MO) |
| My Custom Hosting | | VPS - KVM, Shared Hosting | | Kansas City, Montreal/OVH |
| Hostens | | Shared Hosting | | Washington DC |
| GTHost | | Dedicated Servers | | Chicago, Los Angeles, Miami, Toronto |
| Gullo's Hosting | | VPS - OpenVZ, Shared Hosting | | Pennsylvania, Canada, Dallas, Chicago |
| Hyonix | | Windows VPS | | Dallas, Texas - US |
| Inception Hosting LTD | | VPS - KVM, OpenVZ | | Phoenix Arizona |
| VaporNode | | VPS - KVM, LXC, Dedicated Servers, Colocation | | Tampa Florida, Chicago Illinois, Phoenix Arizona |
| mrvm.net | | OpenVZ, Shared Hosting | | Phoenix Arizona, Lenoir North Carolina, Kansas City Kansas |
| Spartan Host Ltd | | VPS - KVM, Shared Hosting, Dedicated Servers, Colocation | | Seattle Washington, Dallas Texas |
| HostDare | | VPS-Openvz,KVM,shared hosting | | Los Angeles |
| Hyperpage Limited | | KVM, Dedicated Servers | | Los Angeles, New York |
| LAUNCH VPS | | VPS - KVM, LXC, Shared Hosting | | Philadelphia Pennsylvania, Los Angeles California |
| ExtraVM LLC | | VPS - KVM, OpenVZ, Web Hosting | | Beauharnois, Canada |
| CubeData | | VPS - Xen, WHMCS & Blesta Modules/Coding | | Dallas Texas |
| ExonHost | | VPS - Xen, OpenVZ, Shared hosting | | Dallas, Los Angeles, New Jersy |
| Hosteons.com | | KVM VPS, Shared Hosting | | LA, USA |
| Ho-ost | | VPS - KVM, Shared Hosting, Reseller Hosting | | Chicago Illinois, Charlotte North Carolina |
| Owned-Networks | | VPS - KVM, OpenVZ, Dedicated Servers, Shared Hosting, Reseller Hosting | | New York City, Dallas, Miami, Seattle, Los Angeles & Lenoir |
| LetBox | | KVM Boxes, KVM Sotrage, Dedicated Servers | | Los Angeles, Dallas |
| Subnet Labs | | VPS - KVM, Openvz, Shared Hosting | | Seattle, NYC, Dallas |
| StarryDNS | | VPS - KVM, Dedicated Servers | | Los Angeles |
| HostUS | | VPS - KVM, OpenVZ, Shared Hosting, Reseller Hosting | | Los Angeles, Dallas, Atlanta, Charlotte, Washington DC |
| Qovic Online Solutions LLP | | WHMCS Modules, Server Management, Dedicated Servers | | Los Angeles |
| AIT | | VPS - Xen, Dedicated Servers, Colocation, Shared Hosting, Email Hosting, Cloud Hosting | | Fayetteville, North Carolina |
| Host4Fun | | VPS - KVM | | New York City, San Jose, Dallas, Los Angeles, Miami, Buffalo, Ashburn, Jacksonville, Oregon, Atlanta, Phoenix, Chicago, Canada |
| IonSwitch, LLC | | VPS - KVM, Dedicated Servers, Colocation | | Seattle Washington |
| BitAccel | | VPS - Dedicated Servers, Colocation, KVM, OpenVZ, Storage Containers | | Dallas, TX |
| AlphaVPS | | VPS - OpenVZ, Dedicated Servers | | NYC, Los Angeles |
| ZeptoVM | | VPS - KVM | | Ashburn, US |
| vpsGOD | | VPS - KVM, OpenVZ, Dedicated server(Reselling) | | Los Angeles, Lenoir, Charlotte, Chicago |
| ABCVG.net | | Dedicated Servers | | Canada, Kansas City |
| GoMach5 | | Dedicated Servers, KVM VPS and Shared Hosting | | Los Angeles, US |
| HostDoc | | VPS - KVM, Resource Pool - KVM | | Dallas, Canada |
| SSD Nodes | | VPS - KVM | | Dallas |
| PrimaHost | | VPS - KVM, OpenVZ, Dedicated Servers | | Canada |
| HostFav | | VPS - KVM, LXC, Dedicated Servers | | New York City, California |
| Virtono | | VPS - KVM, OpenVZ, Dedicated Servers | | Miami USA |
| VimHost | | Shared, Reseller, VPS - KVM, Slot Hosting, Dedicated, RTMP | | Toronto Canada, Piscataway New York |
| ONeilOnline | | VPS - Shared Hosting, OpenVZ, Dedicated Servers | | Seattle, San Francisco, San Jose, Los Angeles, Las Vegas, Phoenix, Denver, Dallas, Houston, Kansas City, Chicago, Atlanta, Orlando, West Palm Beach, Miami, Lenoir, Columbus, Toronto, Buffalo, Manassas, Washington DC, Montreal, New York |
| HostingInside LTD. | | VPS - XEN | | Los Angeles, US |
| Spry Servers | | KVM VPS, SSD VPS, Dedicated Servers, Shared Hosting | | Dallas, TX USA |
| Spry Servers | | KVM SSD VPS, Dedicated Servers, Colocation, Shared Hosting | | Phoenix, AZ USA |
| Hyper Expert | | VPS - KVM, Dedicated Servers | | Seattle, New York |
---
S.America
| Hosting Provider | ..... | Services | ..... | Location |
| --- | --- | --- | --- | --- |
| 2Sync | | VPS - KVM, Dedicated Servers | | Panama |
---
Asia / Australia
| Hosting Provider | ..... | Services | ..... | Location |
| --- | --- | --- | --- | --- |
| Ransom IT | | KVM VPS, Dedicated Servers, Colocation | | Perth, Adelaide, Melbourne, Sydney, Brisbane, Auckland, Tokyo |
| Hostens | | Shared Hosting | | Singapore |
| mrvm.net | | OpenVZ | | Sydney, Perth |
| ExtraVM LLC | | VPS - KVM | | Singapore |
| FlowVPS | | VPS - KVM | | Melbourne AU |
| StarryDNS | | VPS - KVM, Dedicated Servers | | Hong Kong, Singapore, Japan, South Korea |
| HostUS | | VPS - OpenVZ | | Hong Kong, Singapore, Sydney |
| 2Sync | | VPS - KVM, Dedicated Servers | | India (Mumbai, Pune, Indore), Taiwan (Taipei), South Korea (Seoul), Japan (Tokyo & Akita) |
| IndiaVPS.com | | VPS - KVM, Dedicated Servers, Colocation | | India, Mumbai |
| Host4Fun | | VPS - KVM | | Singapore |
| Gullo's Hosting | | Shared Hosting | | Australia, Singapore |
| Psychz Networks | | Dedicated Servers, Colocation, DDoS Mitigation | | Taipei, Tokyo, and Mumbai |
| ABCVG.net | | Dedicated Servers | | Singapore, Australia |
| PhotonVPS | | SSD KVM | | Taipei, Tokyo, and Mumbai |
| YardVPS | | Storage KVM | | Taipei, Tokyo, and Mumbai |
| HostDoc Hosting Ltd | | KVM VPS | | Singapore, Australia |
| ONeilOnline | | VPS - Shared Hosting, OpenVZ, Dedicated Servers | | Japan, South Korea, Hong Kong |
| HostingInside LTD. | | VPS - KVM, Dedicated Server, Colocation | | Taiwan |
| XiNiX | | OpenVZ, KVM, Xen VPS, Dedicated | | India (Mumbai, Delhi) |
---
Middle East
| Hosting Provider | ..... | Services | ..... | Location |
| --- | --- | --- | --- | --- |
| 2Sync | | VPS - HyperV, Dedicated Servers | | Saudi Arabia (Riyadh) |
| Hostiger | | Linux - Windows VPS | | Istanbul (TR) |
---
Africa
| Hosting Provider | ..... | Services | ..... | Location |
| --- | --- | --- | --- | --- |
| Psychz Networks | | Dedicated Servers, Colocation, DDoS Mitigation | | Johannesburg |
| PhotonVPS | | SSD KVM | | Johannesburg |
| YardVPS | | Storage KVM | | Johannesburg |