ClamAV - is this normal memory usage?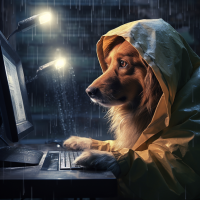 raindog308
Administrator, Veteran
I have a CentOS 6 VPS running cpanel/WHM. I installed ASSP Deluxe and as part of that setup, enabled clamav.
clamd is taking an awful lot of memory - 305m VIRT/272m RES is from top, and clamdtop itself shows 275MB in use. Before shutting down exim/clamd, free -m shows 443MB in use for the whole box. After shutdown, 174MB in use, which correlates.
I played with MaxThreads but that didn't change memory. The server has virtually no users (just my account at the moment) and gets maybe 4-5 emails a day at this point. Bouncing clamd makes no difference in its memory usage.
The VPS has 1.2GB of memory, so devoting 25% of it to clamd seems pretty intense...
Is this normal?
I am using the latest version.