George Datacenter: Intel Xeon E3-1220 V5 | 16GB DDR4 | 1TB HDD | $39 mo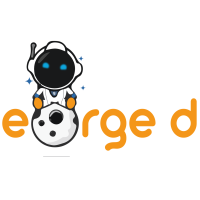 georgedatacenter
Member, Patron Provider
Our enterprise was founded in 2019, we set up a great infrastructure with strong and innovative hardware that we own.
Our goal is to offer the best quality service that fits all your needs, either professional or personal.
The 90% of our customers keep their business with us since our beginnings, The way that we run our business keeps our partnership with our customers endure for the long term, we stay very close to our customers.
What we Offer
Different locations datacenters : Dallas | Chicago | NYC Metro| Los Angeles |Kansas City | Amsterdam
Basic DDoS Protection
rDNS Service
99.9% Uptime Guarantee
Paypal Payments method
Windows License Server | 2012 | Windows 10
No contracts.

SolusVM Control Panel | VMware hypervisor (VT-x/AMD-V)

Enterprise-class hardware by Supermicro®
Custom ISO support (Vmware Client)
---
Intel Xeon E3-1220 V5
16 GB RAM DDR4
1 TB HDD
10 TB Bandwidth Port 1Gigabit
Remote IPMI
/29 IPv4 allocation (5 Usable IPs)
Los Angeles
48 Hours Setup
$39 mon
---