KMS-Hosting.com - Rootserver & Dedicated Server - Incl. DDoS-Mitigation (Frankfurt, Germany)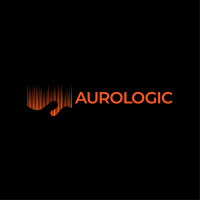 jh_aurologic
Member, Patron Provider
**KMS-Hosting.com **provides ddos protected hosting solutions since 2012, including KVM Rootserver, Dedicated Server and Webhosting.
Generally, we`re using only branded server hardware from vendors like HP Enterprise and Supermicro. Our whole infrastructure is based on several 10GE / 40GE hardware routers, multiple 10Gbit connected switches and also our self developed ddos protection which is able to mitigate attacks on Layer 3 to Layer 7 (also including http / https) up to 250Gbit / 370mpps. We have our own network and server equipment colocated in two datacenter locations within Frankfurt, Germany.
Shared Webhosting from Web 10G (10GB Disk, 10 FTP Accounts, 10 MySQL Databases, Layer7 DDoS Protection, 10Gbit Uplink):
-> https://www.kms-hosting.com/webhosting
KVM Rootserver from Root 1G - 1 CPU Core / 1024MB Ram / 60GB Storage (4,50€ / Month):
-> https://kms-hosting.com/rootserver/
Dedicated Server:
https://www.kms-hosting.com/dedicated-server
If you have any questions, feel free to contact our support team via Skype (kms.support), by e-Mail ([email protected]) and also by ticket (for customers only in our manager).