Google Apps In Your Own WHMCS? Why not!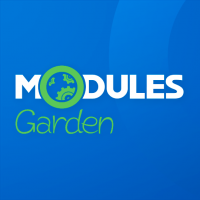 ModulesGarden
Member
Google Apps For WHMCS offers you the functionality to provision and manage Google Accounts in your WHMCS system. Within several minutes you can authenticate through OAuth 2.0 and set up flexible products according to your needs.
This will allow your clients to purchase ready Google Services directly from your website! Another advantage is that the module facilitates the management of Google accounts from the clientarea. Your customers will definitely appreciate it!
Features:
✔ Create Account
✔ Terminate Account
✔ Login To Control Panel And Webmail From Clientarea
✔ Upgrade Package
✔ Authentication And API Calls Using OAuth 2.0
✔ Flexible Settings With Configurable Options!
Available Google Services:
✔ Google Apps For Business
✔ Google Vault
✔ Google Drive Storage
For more information visit our website: modulesgarden.com/products/whmcs/google_apps/features
For complete documentation visit our Wiki (Currently under construction, will be finished within 24 hours): docs.modulesgarden.com/Google_Apps_For_WHMCS