[EU/NL] Fusioned - Pure SSD powered KVM Virtual Servers | E3-1230v2, HW-RAID10, 1Gbps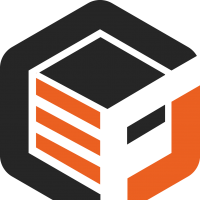 George_Fusioned
Member
Fusioned - Enterprise Hosting | KVM SSD VPS | R1Soft Backup Services
Use coupon code LET399 for a 43% lifetime discount on the KVM 256 SSD plan!
»»»»»»»»»» Who we are »»»»»»»»»»
Fusioned is a hosting solutions provider specializing in enterprise web hosting, KVM virtual servers and R1Soft backup solutions. Build from the ground up, with quality services in mind, Fusioned has been able to provide exceptional uptime, fast support, and blazing fast performance to it's customers.
Our new Supermicro enterprise grade servers are packed with Intel Xeon E3-1230v2 CPUs, 32GB ECC RAM and 4 x Samsung 830 SSDs in RAID10 configuration on LSI 9260-4i controllers (w/ BBU & FastPath). With this setup we are able to provide maximum I/O performance while maintaining data integrity and redundancy.
We host our servers at the Dataplace datacenter in Alblasserdam (Netherlands), while network connectivity is provider by Proserve with a mix of Level(3), NTT/Verio, TeliaSonera, KPN and Abovenet uplinks.
Check out http://nl.fusioned.net for Test IP & Files.
»»»»»»»»»» LET Offer »»»»»»»»»»
»KVM 256 SSD
256MB RAM
5GB Pure SSD Storage
1 CPU Core
1 IPv4
5 IPv6
200GB Bandwidth
»Price: £7.00/month £3.99/month » Order Now
»Features:
1Gbps Uplink
SolusVM Control Panel
Fast, 15 minute setup
7 day money back guarantee
99,9% Uptime SLA
Benchmark: http://serverbear.com/benchmark/2012/10/04/QJos1dkZDsvCkUdn
»Addons:
Additional IPv4s £1.00/month each (justification required)
R1Soft Linux Agent £10/month (backup storage FREE!)
R1Soft MySQL Agent £6.5/month (backup storage FREE!)
cPanel £11.95/month
CloudLinux £9.50/month
WHMCS £10.50/month
LiteSpeed £11.25/month
Softaculous £1.5/month
»Available Templates:
CentOS 5.8 x86 & x86_64
CentOS 6.3 x86 & x86_64
Debian 5.0 x86 & x86_64
Debian 6.0.6 x86 & x86_64
Ubuntu 10.04.4 x86 & x86_64
Ubuntu 12.04.1 x86 & x86_64
or send us your own ISO
»»»»»»»»»» Contact Us »»»»»»»»»»
Our sales and support departments are open Monday to Friday, 09:00 - 21:00 UTC. Support outside of these hours is limited to network and hardware issues on our main infrastructure and does not cover individual VPS with problems caused by user errors.
»Sales: sales[@]fusioned.net
»Support: support[@]fusioned.net
(in case you're sending in your root password, submit the ticket via our SSL secured Client Area)
»Facebook: http://www.facebook.com/fusionednet
»Twitter: http://www.twitter.com/fusionednet