HAZI.ro | Configure your own server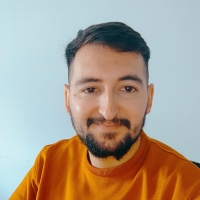 FlorinMarian
Member, Patron Provider
Hey!
Our hardware supplier recently offered us 20 servers with the basic configuration as follows at a rather advantageous price:
1x Intel Xeon E3-1270 V5 - 4C / 8T 3.60GHz (Boost 4.00GHz)
64GB DDR4 ECC 2400MHz
Redundant PSUs
Single Gigabit NIC
Up to 4 drives.
Since we already have both 1.2TB SSDs and 3 and 4TB HDDs in stock, I would like to know which configurations you would like and how much you would be willing to pay for them.
I don't consider seeing servers with less RAM or less than 4 disks because space limits us to sell as many resources as possible at a lower price, not the lowest price on the market.
To prevent unnecessary discussions about the Internet connection, if we purchase this batch of hardware we will definitely switch to 5Gbps guaranteed and we will offer all customers who purchase a dedicated server at least 50TB per month.
Thank you all in advance for the constructive comments!