Looking for BF Deal AMD/8GB+/100GB (Student)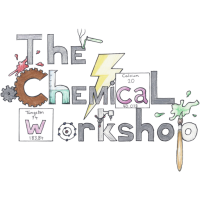 DeadlyChemist
Member
Hey,
On Black Friday 2021 I purchased a Windows VPS which I started using to watch Twitch and sometimes check pc stuff while on phone.
In August 2022 I have started an apprenticeship as a software developer (I earn pennies).
I also received a MacBook M1 and realized how useful the Windows VPS actually is.
My usage is about hour-ish daily, checking emails, LET, private stuff and fixing some bugs and issues. This is very useful because I basically have a full (private) pc with me every day anywhere I go (MacBook, phone or random coworker pc)
Lately I have been needing more power. I'm happy with what I got, but maybe someone can offer a better deal?
This VPS gets used for following things:
Sending and Receiving emails (using thunderbird) from another server, I don't host email.
using 1password and managing things (web accounts, passwords, etc)
youtube, phub, watching twitch to get drops.
word, documents, excel sheets, all the office and school work you can imagine
firefox and browsing, will be used for looking stuff up, doing research and whatever I need.
vscode and whatever other dev tools I use. Compiling stuff (rarely) developing stuff and generally creating things.
remote access and IT help. So many many wireguard tunnels, rustdesk, parsec, teamwiever, syncthing etc.
There will be no illegal activity or illegal files stored. Legit School/Work/Dev PC.
Specs I want:
- CPU: beefy, will be used to the max because windows sucks. (why this post exists I guess)
- IPv4: mandatory, ip must be clean. No blacklists or BS
- IPv6: mandatory, ip must be clean. No blacklists or BS
- RAM: 8gb minimum (16gb is what I'm looking for and 24gb - 32gb is better but focus on non shitty cpu)
- Storage: SSD (duh?) 150gb-250gb would be good, but 100gb is okay
- GPU: wouldn't say no, but obviously can't afford at this price range?
- Software: Windows server 2022, can buy my own key for whatever peanuts it costs. You can provide your own, I don't care, I want 0 spyware and your crappy preinstalled crap to "change password from the web GUI"
- Privacy: no shitty software installed, no spying, will try to encrypt files anyways (LET, can you help?). No sketchy stuff. Don't want my birth cert leaked lol.
- Bandwidth: 1TB is plenty, give me 2TB because i won't use it anyways
- Location: the closer to Frankfurt Germany the better (further location possible if the deal is absolute killer)
- Networking: minimum 250/100 always there. Preferred 10gig shared or 1gig dedicated, I don't really care tbh, flexible.
- uptime: 99.86% I allow you 12h per year of downtime.
- deadpool/exit scam: please let me know 10 days before server is gone so I can pull my data. an email is enough, will be kept confidential.
- Your Company: you must be in business for at least 2 years. I don't want some shitty/sketchy stuff. Be legit please. I'll do a quick google, let please give 2 cents on the sellers if you see.
- Trial: 5 days trial (if possible?)
- Recurring: yes, duh?
Paying plan and cost:
80€ yearly or 25€ quarterly or 10€ monthly
choose whichever you want, I have no preference. I want something good.
Charge me at 2nd using paypal and you'll get the money every time. (any other paying plan I dislike) Card is possible but not preferred.
What is possible? I'd love a killer deal because Black Friday. But I don't want to beg for a killer deal that's unsustainable, must be recurring, both seller and buyer must be happy.
or ping RackNerd, maybe Dustin is insane enough to ship a server to Netherlands/Germany/France and dedicate it to me for 80€ per year or 25€ quarterly or 10€ monthly (one can dream lol, plus unprofitable lol)
---
What can you offer and still be happy?
if i don't find anything till 30th i'll extend my normal service on 1st
it's 8gb, meh epyc x4, 120gb and really good networking
i'm preferably looking for excellent cores, 16gb, good provider