ColoCrossing (RackNerd affected) is closing down their NJ location and move clients to Buffalo, lol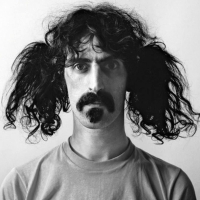 FranzVonVirMach
Member
ColoCrossing:
"Dear Valued Customers,

We want to inform you about an upcoming change that will affect our datacenter operations and some of your services with our company. After careful consideration, and due to unrealistic price increases imposed by our current vendor, we have made the decision to close our Piscataway, NJ datacenter and migrate those services to our flagship datacenter (lol ) location in Buffalo, NY.

This decision was not made lightly, and we want to assure you that our top priority remains providing you with the highest level of service and reliability. The move to Buffalo will allow us to expand and improve the service you are receiving while also ensuring that we can continue to provide market leading value to our customers.

Here are some key points about this migration:

Service Interruption: We are taking every precaution to ensure a seamless transition. During the migration process, there will be a migration window where servers are physically relocated to our Buffalo, NY location. Our team will work diligently to minimize any potential impact on your operations. ColoCrossing is experienced in performing migrations such as this and we anticipate a smooth transition.

Increased Service Quality: We are committed to providing high quality services. This move will improve your service experience as requests will now be handled by our inhouse team at our Buffalo location (instead of the third party vendor in NJ). If you experience any issues or have concerns during the migration process, our support team will be available to assist you.

Communication: We will keep you updated throughout the migration process with regular notifications and progress reports.

Timeline: The migration process will begin on Tuesday October 24th, 2023, at 12am ET and we expect it to be completed by Tuesday October 24th, 12pm ET (12 hours). We will keep you informed of any changes to this timeline.

We understand that change can be challenging, and we want to assure you that this decision was made in the best interest of our customers. Our team is dedicated to making this transition as smooth as possible, and we are confident that you will benefit from the improved infrastructure, IP transit network, support personnel and value provided by the Buffalo datacenter.

If you have any questions or concerns about this migration, please do not hesitate to reach out to our customer support team via support ticket.

Thank you for your continued trust and partnership. We look forward to serving you from our Buffalo, NY datacenter, and continuing to meet your business needs."
Racknerd:
We are reaching out to you to update you regarding one or more of your VPS services that are currently hosted in our Piscataway, New Jersey datacenter location. This message only pertains to services hosted in our New Jersey datacenter location.

Our datacenter provider in this location, ColoCrossing, will be physically relocating > infrastructure within this datacenter over to another facility in New York.
DATE: October 24, 2023
START TIME: 12 AM Eastern
END TIME: 12 PM Eastern

During the above window, please plan for any VPS services of yours in New Jersey to be unavailable. Services will be back online close to/near the end time specified above.

We have confirmed with ColoCrossing that the move will simply be a physical migration only, and everything will be back up and running as normal after the servers have been physically transported to the new facility and subsequently racked/powered on. All networking related configurations (IPv4 addresses, etc) will be carried over exactly as-is, and therefore your IPs will remain as-is without any changes. No data will be lost or modified during this process.
Unlike CC, Racknerd with "move from NJ to another facility in New York" somehow forget to mention little detail that this move from NJ to NY means from New Jersey to Buffalo which is in different state (state of New York) not the nearest New York City what someone may think.