A true mystery. We sell the hardware and increase our capacity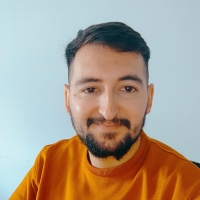 FlorinMarian
Member, Patron Provider
Hello!
Since we are going to upgrade the network with one of the two ISPs from 1Gbps to 5Gbps guaranteed, it will obviously make all the sense in the world to come with packages that consume a lot of traffic - if we still pay for it.
What stops me from doing this right now is the fact that I have invested a lot in the current hardware and it would be a total waste of money to buy new hardware, the current one ends up not being used and depreciates very quickly with the passage of time.
The plan is to purchase clusters of 36 HDDs 14-18TB each (haven't decided yet).
In case of sale of both servers put up for sale, we will crowd everything on the Dell server (2xE5-2699 v3, 384GB DDR4, 14TB SSD) for a few days, until we receive the new hardware - all via Live Migration, 0 downtime for existing customers.
Announcements:
Delivery can be made anywhere as long as the customer pays for it.
We only accept crypto payment for this hardware if you are not from Romania where you would pay cash on delivery. (being such a rare and expensive product, the last thing I would want to happen to me is for the customer to somehow recover the amount of money and be left with no hardware and no money).