WORLDSTREAM | DUAL CPU DAYS: 2x Intel Xeon E5-2620v4 from $63 p/mo | NL Dedicated Server live <2 hrs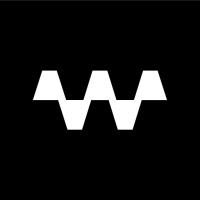 Worldstream_Frank
Member, Patron Provider
Want to spin up virtual machines fast, while remaining accurate and professional? Deploy a dedicated server with a dual CPU for twice the processing power!
With a total of 16 cores, this Intel Xeon E5-2620v4 instant delivery dedicated servers will elevate your business' proficiency. Boasting a fast 500GB SSD and 96GB RAM. For approximately $89 (our website lists in euros €83.49) per month this server is yours. You can also pick our 1TB HDD with 32GB (64GB upgrade available) configuration instead. This is listed as approximately $63 (our website lists €59.49).
Don't hesitate too long, as availability is limited. These servers have a fixed configuration, no setup fee, and you can get started with a live server within two hours.
Find the offers right here.
Worldstream was founded in 2006 by childhood friends with a shared passion for gaming. Dissatisfied with the high costs and unreliability of game servers, they came up with the idea of offering better solutions. Since then, the Dutch-based IT company has grown into an international player of IT infrastructure (IaaS) with an excellent team of certified engineers. This is underscored by an NPS score of 70.
Included
✔ 40 Gbit/s Anti-DDoS, with the ability to scale up.
✔ 1 Gbit/s network uplink with 100TB traffic p/mo (upgradeable to unmetered traffic).
✔ 1 IP address: additional IPs requestable.
✔ Backed by a global network backbone of 10 Tbit/s.
✔ 24/7/365 support by certified engineers: we respond to all your questions within 7 minutes on average.
✔ Wide selection of Linux and Windows based operating systems.
Additional services
✔ Web hosting control panels cPanel and DirectAdmin. From €28 p/mo.
✔ S3 compatible Object Storage. From €110 p/mo.
✔ ThreadStone: cyber security scan from €11 p/mo.
Can I test the network quality?
✔ See Worldstream's route to your location via Looking Glass.
✔ Test the upload and download speed with this test file.
✔ The following IP address can be used to test latency: 185.182.195.76.
Nice to know
✔ You can use a wide range of payment methods (PayPal, Credit card, Bank transfer, and more).
✔ Join our reseller-program for channel partners and affiliated business segments.
✔ Additional discount when you choose a quarterly (2%), bi-annually (4%), or yearly plan (6%).
✔ cPanel and DirectAdmin license available for an additional fee.
Not exactly what you were looking for? Check out our mix of fully customizable servers here and instantly deployed servers here.
How can we reach you? Send us a message at [email protected] or call us: +31 (0) 174 – 712 117.
Or reply to this thread and/or send me a PM. Whatever feels comfortable for you.