NVMe SSD cPanel Web Hosting from $2.06/mo - FREE UPGRADE!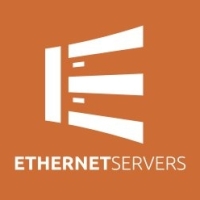 EthernetServers
Member, Patron Provider
Hello,
### SPECIAL OFFER: Reply to this topic with your order number and we'll upgrade you to the next package up - free of charge! ###
Ethernet Servers has been in business since September 2013.
Our cPanel Web Hosting plans include 100% NVMe SSD Storage, CloudLinux, LiteSpeed, Imunify360, JetBackup & Softaculous, as well as IPv4 & IPv6 support.
Available locations include New Jersey (United States), Singapore (Asia) and London (United Kingdom).
Accepted payment methods include: PayPal, Alipay, Skrill, Perfect Money, American Express, Discover & Diners, Japan Credit Bureau (JCB), Mastercard, Visa, Qiwi, and many cryptocurrencies / crypto coins: BTC (Bitcoin), AAVE (Aave), ADA (Cardano), BCH (Bitcoin Cash), BNB (BNB Mainnet), BNBBSC (Binance Coin BSC), BSV (Bitcoin SV), DOGE (Dogecoin), DOT (Polkadot), ETH (Ethereum), LINK (Chainlink), LTC (Litecoin), MATIC (Polygon ERC-20), NANO (Nano), OMG (OMG Network), QTUM (Qtum), SHIB (SHIBA INU), SOL (SOL), TRX (Tron), TUSD (TrueUSD), USDC (USD Coin), USDT20 (Tether ERC-20), USDTTRC20 (Tether TRC-20), XLM (Stellar)
LVE Resource Limits:
CPU: 100% of one CPU Core
Memory: 3 GB
I/O: 100 MB/s
Entry Processes: 30
Total Processes: 200
IOPS: 5024
Inodes: Unlimited
USA Test IP: 64.31.14.238 (Equinix)
London Test IP: 54.37.4.46 (OVH)
Singapore Test IP: 139.99.72.90 (OVH)
---
Silver - $2.06/mo w/ coupon WELOVEHOSTING-WEB-30:
15 GB NVMe SSD Storage
5 Addon Domains
Order Now
--
Gold - $4.16/mo w/ coupon WELOVEHOSTING-WEB-30:
30 GB NVMe SSD Storage
10 Addon Domains
Order Now
--
Platinum - $5.56/mo w/ coupon WELOVEHOSTING-WEB-30:
60 GB NVMe SSD Storage
Unlimited Addon Domains
Order Now
---
If you have any questions, please feel free to contact us.
Thank you