Playground for Docker / K8s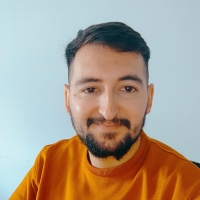 FlorinMarian
Member, Patron Provider
Hello!
Since in my career the next stage is to do the management of some k8s clusters, not only DevOps for the hosted applications, I wanted to ask you, if any of you have played or intend to do it with at least 3 nodes (one master and two workers) and how much/where you paid.
Obviously, I will most likely play on the HAZI.ro infrastructure, thus creating ansible roles from 0 for cluster management (from installation to security patches), but I do not rule out offering this installation for free to my customers who buy the minimum number of servers required (probably with a generous offer, since it is a bundle) to simulate a "production ready" environment, even if it is not in reality due to the fact that we have only one AZ.
I'm making this topic because I'm not convinced if I'm the only one who has this passion in my blood for the latest trends related to infra or if there are others like me who didn't have the courage to take steps in this direction.
Would you ever buy a turnkey k8s cluster for about 20 EUR per month that is not production ready?
---
Yes, I would like to learn more, but the traditional Cloud is too expensive.

29 votes

No, I'm not interested in Docker/K8s.

62.07%

I wouldn't buy a cluster just to play, but I would settle for a locally hosted one(single node).

37.93%