Purchased server ip Lithuania in PQ.Hosting but the provide ip India - what can I do now?
I have purchased 2 ip Lithuania, the provide me 103.113.69.11 and 103.113.69.12.


But when I check in whoer.net it's India


I have contact support but they don't cancel and make refund to my account balance.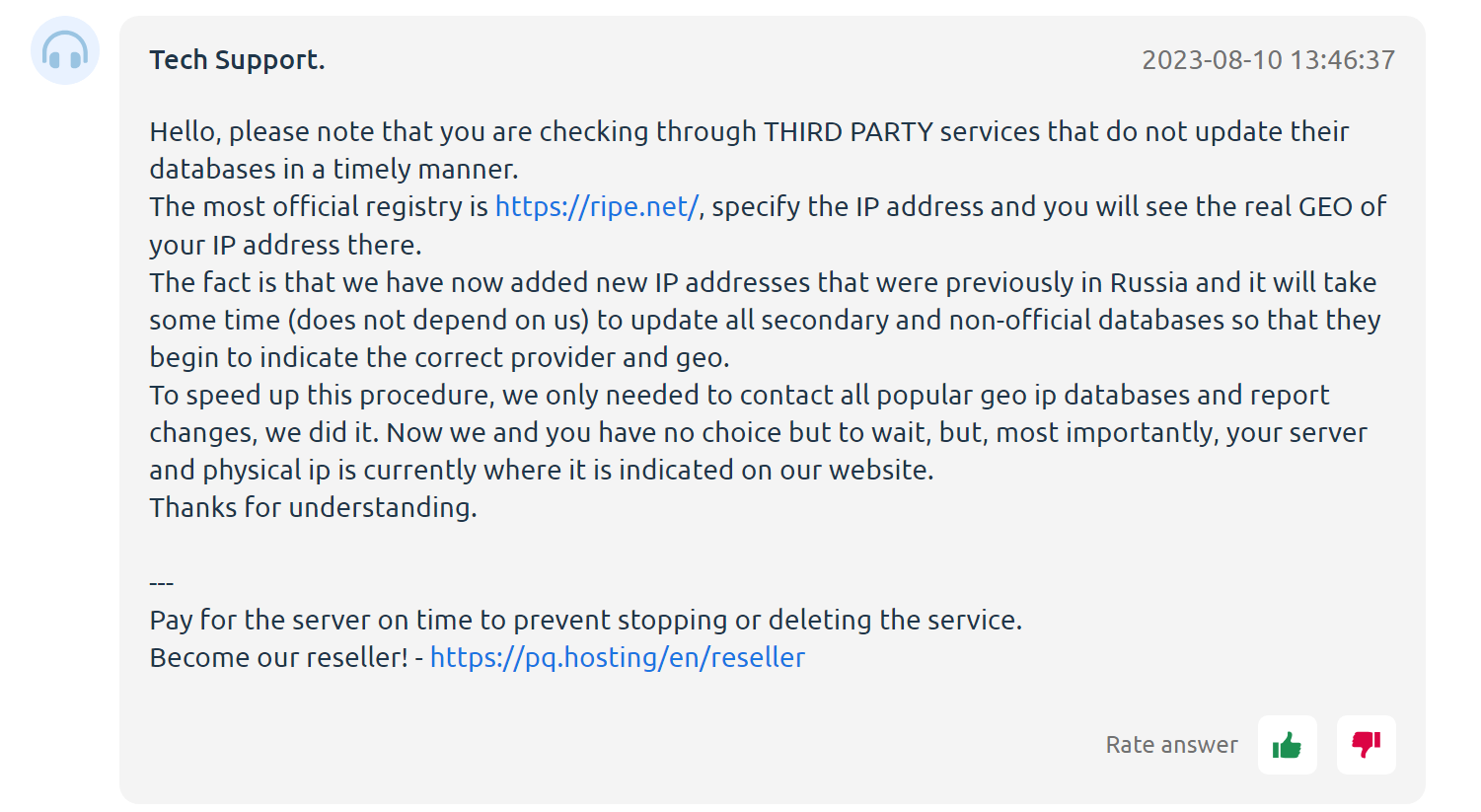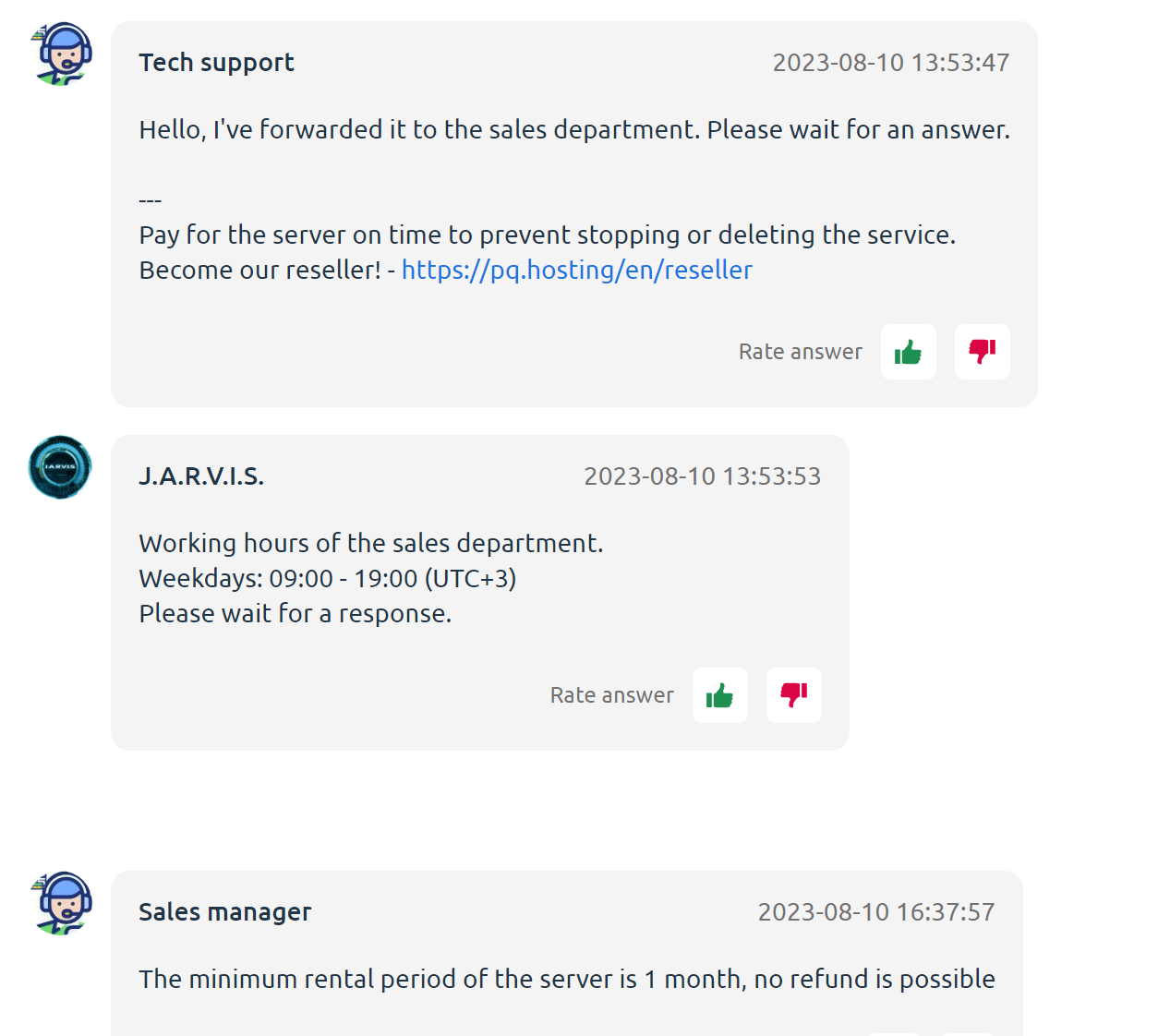 So what can I do now @pqhosting @pq_hosting @pqhosting1 ?
I have used this supplier more than 2 years and now still have 70 services activate


Anyone can help me what I can do now?