192GB from only 125USD/month! 12G from only 10USD Per month! Hong Kong server | Usercloud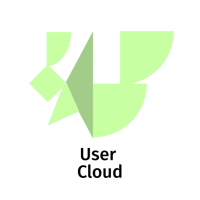 Damonho316
Member, Patron Provider
Introducing our unbeatable promotion plans for VPS and dedicated servers! Get all the power you need for your online projects without breaking the bank.
For only 10 USD per month, our VPS promotion plan comes with
**2 CPU cores
12GB of RAM
400GB of SAS storage
4TB of bandwidth. **
Click here to purchase
This is the perfect solution for websites and applications that require high performance and reliability, all at an affordable price.
But that's not all! For those who need even more power, we have a dedicated server promotion plan that includes a
10c20t E5 2470v2 CPU
192GB of RAM
5TB of SAS storage (2x2T + 1x1T).
dedicated IPv4 /32 and IPv6 /64 by default
RAID 0
replacement of defective hardware
all for only 125 USD per month.
Click here to purchase

Our servers are hosted in a Tier-3 facility in Hong Kong, ensuring top-notch security and reliability. And if you need additional IPv4 addresses, you can get them for only 1.25 USD each.
Don't miss out on this amazing offer! Upgrade your online presence today with our high-performance VPS and dedicated server promotion plans.