Looking for LA Storage VPS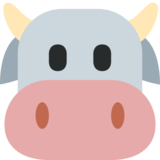 MooCowGalaxy
Member
Hey,
I am looking for a storage server in US west coast to host my Jellyfin instance on. I'm currently using BuyVM's Las Vegas location with 1TB block storage attached. It's been performing extremely well, but I am running out of storage and I'd like to find other options for hosting before making the decision to upgrade the block storage.
Specs:
1 vCore that's not a snail (500+ GB5 score)
1GB ram
SSD/NVMe boot drive preferred but not necessary (if so, 10GB is enough)
2TB+ HDD
Ideally L.A. location
Must have the option to upgrade down the line if my library grows even larger
Thank you in advance!